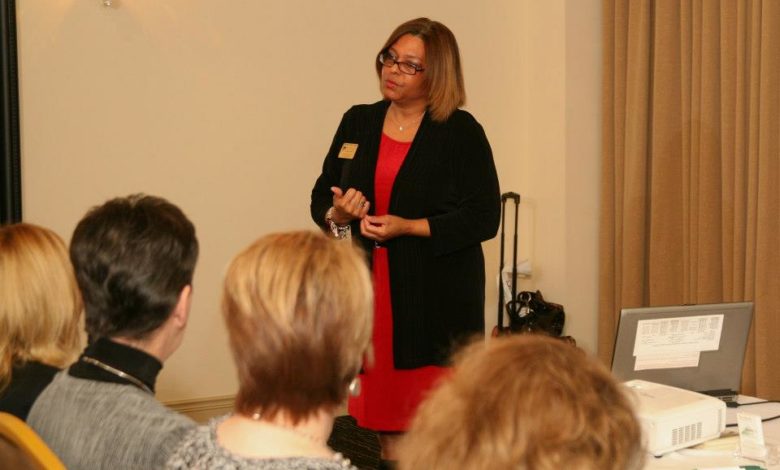 Virginia
Local Business Coach Holds Business Owners Accountable to Reach Success
Dona Blackman, the owner of her franchise the Growth Coach recently won the Business of the Year which is awarded annually by the Prince William Chamber of Commerce. The award is a symbol of her success; however, her story started long before she even incorporated her business. Blackman worked for over 30 years as a human resources professional but was laid off twice in 6 years. In both situations, Blackman was the HR Director and she started each of the locations. After laying off 300 employees during the first layoff and then 185 during the second layoff, Blackman knew a change was needed and she had a tough decision to make. As Blackman said she was left asking "What do I want to be when I grow up?"
At the time Blackman didn't have an answer so she was left doing some soul searching. She had to figure out what her transferable skills were. As Blackman said, "when you are in an employee mentality, the mindset is very different." Employers are usually giving value to employees in terms of how they are being paid and telling employees what hours to work. It took over 6 months for the entrepreneur to figure it all out and it was during this time that it became clear.  
From her experience in HR, Blackman realized she loved the coaching the most. As she described, coaching was about "finding skill gaps and key issues, then helping people fulfill them to help them achieve." She coached as an HR professional and that's what business she decided to look into and eventually decided to purchase a franchise called The Growth Coach. Rather than build a "back office" and a brand, Blackman decided to purchase a franchise and move from New Mexico back to Northern Virginia where she hadn't been in over 20 years.
The Growth Coach is a home-based business-to-business coaching franchise that offers a unique coaching system and innovative multi-stream revenue model. For aspiring business owners like Blackman, it was a way for her to help business owners succeed. It's business coaches like Blackman who provides the accountability so that business owners do the things that are required for their success. As she said, she helps clients stop looking at their business from the "first floor" and "basement" so that they are working smart.
After doing her due diligence and selecting a business, she was left with a problem that new businesses always have–no customers. Sitting in front of the computer for weeks, she wondering what she got herself into, she struggled with what she called being the "engineer versus the pioneer." The pioneer is the person that wants to start a business and the engineer is the person that actually does it and makes it run.
Even though she had experience coaching, she began to understand that those people that she coached were always employees and she didn't have to get them because they were already there. When she started her business, she didn't have anybody to coach so she had to go out and get clients.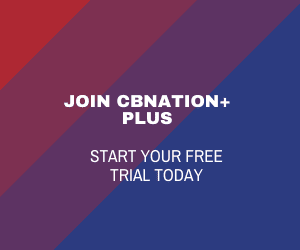 Involvement with the Chamber
What she did was put herself out there and she joined the Prince William Chamber of Commerce and went to an event. At the event, she ran into an old coworker that she hadn't seen in over 20 years. It was the coworker that introduced her to people and provided the spark for her to become more active and start attending networking events.
The Chamber is one of the reasons for her success. As she explained, the Chamber has provided her an opportunity for "exposure." One of the first things that she did was sponsor a small business round table. While there are other coaches in the area, it was her sponsoring the event that gave her the opportunity to meet with participants and tell them what she did. She also was able to gain credibility and face-time by becoming involved with different committees. Finally, she was able to build relationships through her involvement as an ambassador and mentor.
Advice for Entrepreneurs & Business Owners
To conquer fear, entrepreneurs should just "step out there."  As long as you believe in yourself, and believe in your company and your product and believe you can serve, you should just step in faith.  Getting over that fear is truly getting out of bed and believing that you have something that you can offer that is going to change peoples lives.
I believe every business owner needs a coach because your family and friends are great support. Let them be your support. They are not your business owner coach. Let them be your loved ones. Get someone to be objective about your business.
In relation to fear, so many times we go into it thinking about ourselves and not putting our clients in the forefront. "Envision a standing ovation."
"Be committed to the process, not attached to the outcome."
Looking to join the Chamber or any organization, first determine what you want the Chamber to be and check out some events.
If you don't do anything, your business isn't going to change. It starts with you.
Get more clients? Serve more clients. It's really about serving clients.
Owning a business is not easy, but it's one of the most fulfilling things you can do if you love it and are passionate about it.
Business is just about building relationships.
Marketing is just education and determining if there's a need.
Your business is like the nose on your face, you can't see it.
Seeing herself as a connector, she said that she hopes every meeting she has, she gives the best that she can give and even if they never do business, she hopes that she give them something that helps their business. It could be advice or even giving an introduction.
Contact Donna Blackman for a complimentary coaching session at 703-986-0860.