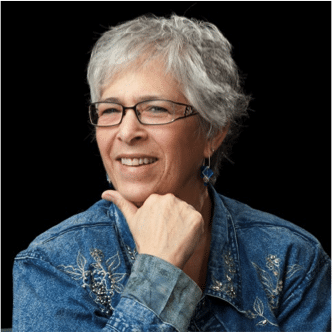 Having a knack for photography and a need for elegant photos proves that business can come in many forms. Below is an interview with Kathy Strauss of ImageWerks.
What Is Your Background and What Led You to Start ImageWerks?

My background is actually in graphic design. I have a Bachelor of Science in Advertising Design from the University of Maryland. Basically I spent my life where I actually grew up. I played piano, cello, and always spending time in art classes. The only job that I ever held which wasn't really creative was working in a jewelry store. My dad put a darkroom in the house and so I grew up learning how to develop film.  But it was always a deep seeded desire to own my own business even though I worked for the big organizations, in their in-house graphics departments. All of that sort of gave me my background. My dad was also a business owner, a consulting engineer, and very successful. That gave me the thought of, "Hey listen, you could get laid off from work and start something yourself and make it a success." I worked a lot of different places and when the time came up for an early retirement, I tested other options. When I touched base with GC he was working at HP as an art director. ImageWerks was actually the name of his freelance business. He was the face of the business. He worked at it full-time and I worked on it part-time. In 2007 I came on full-time when I was laid off from my full-time job.
Tell Me About Your Business and What You Do
ImageWerks started off as graphic design and doing some website design. Really more print design type of work, like branding and marketing. We both always envisioned a fine art type of bend to the business. We always had the photography and fine art as part of it. About three years ago we really took a hard look at what a lot of our business was. A lot of the business that we did was photography. I work with a lot of internationally-based businesses. The illustration is fine art and that type of stuff belongs to GC. Photography for me is the marketing-type of photography. I work with clients that need to showcase what they go. You can equate it to stock photos. We want our clients to have a good face to their company and we do so by also providing strong headshots, which also projects what our clients do. The fine art photography is the fun, cool type of photography I do. Getting out and taking pictures of events. One of the things which have come up recently is people asking us what exactly our product is. We print the negative for our clients and can print everything our clients need. Our prints are colored corrected and aren't like the big box stores. These are real professional photography labs. We can also print out photo books which follow a storyline. We provide a huge variety of different products.
What Role Do You Think Creativity Plays in Being an Entrepreneur?
Being able to to juggle five million balls in the air at the same time, knowing how to be flexible, knowing that is takes a lot of our attention and trying to stay as organized as possible are all big things. If something doesn't work on Monday then you need to know how to revamp and take advantage of the new thing coming down the pipe on Tuesday. Another thing is just really making sure as an entrepreneur and artist that you have multiple streams of income. I provide images to several of the stock photography homes and that takes time. Selling photos on Etsy is also a stream. All of these little things online are tied into the website. When I lost my full time job I realized I needed these multiple streams of revenue. I teach local art classes and beyond and also go into corporate groups and conduct training sessions to facilitate creative thinking. Entrepreneurs and artists have the same drive, which is to create and innovate something. Like thinking outside the box and putting yourself in another pair of shoes.
What Are You Tips For Being Good at Networking?
One – don't be afraid to get out there. Two – find groups which fit your personality. Find diverse businesses. You really have to get out there and speak to people face-to-face. Be open with clients and customers and explain what you do. Always remember to listen as well. If you're not open to change, you'll fall behind.
What's Different About What You Do as Far as Photography?
I always observe my surroundings. I guess it's my design background which comes into play. I always notice the small things. Don't just stand around and take a quick shop. Try to get a different perspective on things. Sit down or kneel and look up at something. Just try a lot of different points of view on a single thing. Get close and then far away. Look at things in a whole new light. Learning how to observe is the biggest key to photography.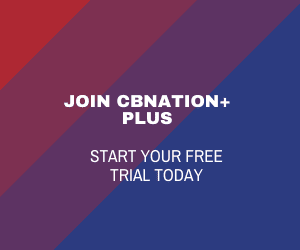 Why Do You Think the DMV Area Is a Good Place to Be an Entrepreneur?
Prince William County was rated one of the wealthiest counties around. You have a mixture of small businesses and large businesses, and it's also a very diverse country. As far as region goes we are on the I-95 corridor, which allows easy access. We're close enough to the D.C. area and thankfully it wasn't hit too badly by the economic bubble which burst. There was always something for an entrepreneur to latch on to. Prince William County is business friendly, and could always be more business friendly. Get to know people. If you know just one person then they could lead you down the right path as far as business goes.