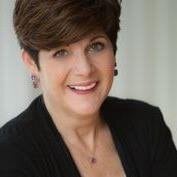 Joni Daniels is a business owner located within the DMV area. We had the opportunity to speak with Joni and learn more about her business, Daniels & Associates, as well as her tips for aspiring entrepreneurs.
What is your background and what led you to start your business?
With a Master's Degree in Counseling, I began my career as a Guidance Counselor, working with adjudicated and high-risk youth. I then obtained a certificate in Organizational Development and for 10 years worked in Training and Development and Employee Relations for several organizations' Human Resources departments.
After being laid off in a RIF, I was interviewing for opportunities in my field. When one prospective employer announced a merger with another international organization, I removed myself from consideration. The Vice President who was heading up the search asked me if I had ever considered going out on my own. When I told him that I thought it was a poor fit, he suggested I reconsider this based on his observation of my abilities and his knowledge of what was currently available. Because he was a leader in the field, well known and well respected, I gave his suggestion serious consideration. He really had no agenda so I felt his input was objective.
Take us through a typical day for you.

There is no typical day, which is one of the things I really like about running my own consulting practice. I write articles and blogs and I develop and design training programs and presentations so I might be writing, conducting research, creating participant materials, and reading articles or books. I conduct management training programs and make presentations and speeches which call on platform skills. Both prepared and impromptu. . I conduct one-on-one guided execution sessions so I counsel and coach. I facilitate meetings, so I prepare and manage the interpersonal aspects of meetings and work to obtain the agreed upon objectives. I might meet with a colleague to provide and obtain support and ideas, or provide them. I meet with prospective clients and existing clients, to identify how we might be able to work together. I frequently connect with my Administrative Manager to delegate and follow up on projects, marketing initiatives and web site management. There are also administrative tasks such as social media, invoices and collections.
What is your business and what makes it unique?
I run a Management Development Consulting practice and offer Management training, Facilitation of meetings/retreats, Presentations/Key-Note Speeches, One-on-One Guided Execution and handle additional projects that are identified by the Client.
What makes it unique is that everything is customized to the specifications of the client's goals and objectives. I bring over 30 years of experience, practicality, energy and an enthusiasm that is designed to promote people's potential and productivity in a very practical way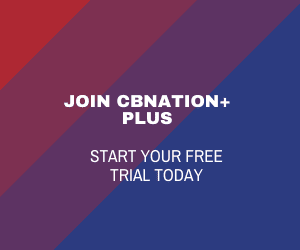 What advice would you give to aspiring entrepreneurs and business owners?
Be aware that the product is only one part of the business. Be able to articulate what you service/product you provide, who your market is, what you DON'T do, and how you want to be known. 20% of your time is always spent getting potential work into the pipeline, marketing, being visible, and following up. Delegate the things you are not good at, don't want to do, or that others can do. Don't expect others to feel like owners unless you make them an owner.
Why is the DMV a good place to be an entrepreneur?
There is a wide variety of clients to serve: not-for profit, family owned, state, federal, and county government, education, service, healthcare, manufacturing, professional association small, medium and large sized organizations in almost every industry. There are a variety of resources designed to support start-ups and entrepreneurial organizations at all stages of their development. There are educational, financial, legal, and informational resources. This diversity and the economic and political significance of the geographic hub provide substantial opportunities and challenges.