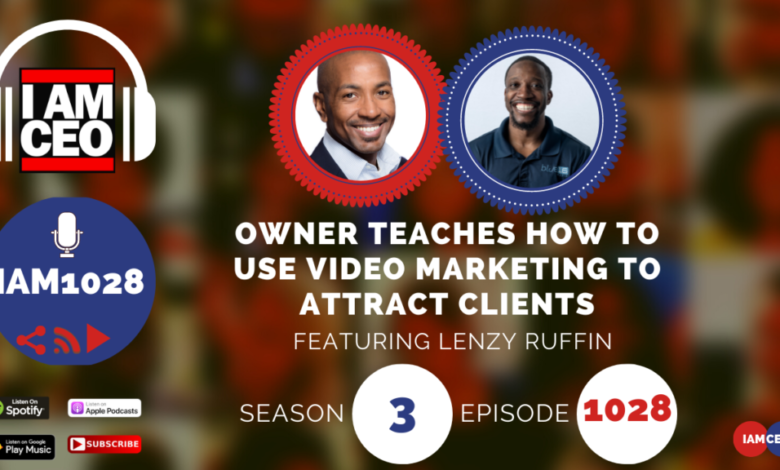 Lenzy Ruffin is a video communications strategist and owner of Park Road Studios in Washington, DC. He specializes in teaching small business owners how to use video marketing to attract clients.
CEO Hack: Book- The One Thing by Gary W. Keller
CEO Nugget: Understand and embrace marketing and sales
CEO Defined: Freedom, self-fulfillment and opportunity to maximize your contribution to the world.
Website: https://parkroadstudios.com/
Check out one of our favorite CEO Hack's Audible. Get your free audiobook and check out more of our favorite CEO Hacks HERE
The post IAM1028- Owner Teaches How to Use Video Marketing to Attract Clients appeared first on I AM CEO Podcast.