Orangetheory Fitness – Fairfax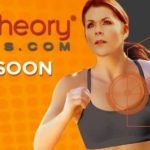 Business Name:
Orangetheory Fitness – Fairfax
Long Business Description:
Orangetheory® Fitness (www.orangetheoryfitness.com) is a one-of-a-kind, group personal training workout broken into intervals of cardiovascular and strength training. Backed by the science of excess post-exercise oxygen consumption (EPOC), Orangetheory's heart-rate-monitored training is designed to maintain a target zone that stimulates metabolism and increases energy. Led by skilled personal trainers, participants use a variety of equipment including treadmills, rowing machines, SBT Suspension Training and free weights, burning up to an average of 900 calories per session. The result is the Orange Effect –more energy, visible toning and extra calorie burn for up to 36 hours post-workout. For more information on Orangetheory Fitness and the new Fairfax location, please visit www.orangetheoryfitness.com and follow OrangetheoryFitness on Facebook at https://www.facebook.com/pages/Orangetheory-Fitness-Fairfax/566045490103846.
The new Fairfax, Virginia Orangetheory Fitness studio is located at 13063 Lee Jackson Memorial Highway in the Greenbriar Town Centre and it is the first of many new Orangetheory Fitness locations to open within the Washington DC metro area.