CareLuLu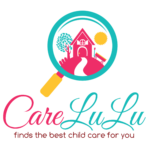 Short Business Description:
At CareLuLu.com we simplify the process of finding child care that matches your family's specific needs. We save your time for what truly matters, your kids. It's quick, easy & free! Created by Parents for Parents.
Long Business Description:
CareLuLu is a free web platform that helps parents find great child care or preschool. With our personalized search, you can quickly find the best match for your family without spending hours on the phone or driving all over the city.
Get detailed info on licensed child care centers and home daycares so you can find a child care provider that accommodate your family's budget and fits your specific needs whether it's a peanut-free environment, a foreign-language program, or part-time availability.
The service is absolutely free and makes it easy, fast, and convenient for you to get the great child care your kids deserve.