Sage Consulting Services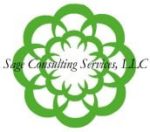 Short Business Description:
Organizational consultant and personal coach. I empower you to become your best.
Long Business Description:
Sage Consulting Services empowers people and individuals to remove mental barriers to success. When you remove those barriers, you can achieve well beyond them. This is done through engaging in a coaching relationship. I can reflect back on the processes and apply the data I collect to help you achieve your goals.
I am data driven data driven and ontological and I have an understanding of behavioral sciences. I work with all types of people within an organization.
I perform hierarchal change so that the changes happen throughout the entire organization, and I ask ontological questions such as Who are you being right now? and How is such and such working for you?
I am an expert on coaching and I am process driven. I engage with the process with our clients and I am mind and heart driven.