Colington Consulting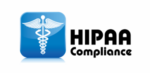 Business Name:
Colington Consulting
Short Business Description:
Provide HIPAA compliance services and training.
Long Business Description:
Colington Consulting provides on-site HIPAA compliance services and training. Our team of former senior U.S. Department of Health and Human Services officials and health information technology experts understand the complex Code of Federal Regulations mandating HIPAA compliance requirements. Our extensive experience includes conducting compliance reviews, government inspections, risk assessments, and facility security surveys.