Other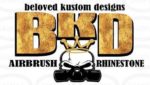 Short Business Description:
We specialize in airbrush & rhinestone design for all occasions.
Long Business Description:
Bringing our passion right to your doorstep we use our gift of creativity to help bring your vision to reality. Beloved Kustom Designs is a family owned design company that specializes in Art & Design. When it comes to Airbrush and Rhinestone we work often with T-Shirts, walls, motorcycles, insurance jobs and automotive expressing our unique perception through art with the Virginia, Maryland and Washington D.C (but will travel). Graphic Design and Photography grew over the years into additional services as we were asked by our clients. Working with seasoned professionals is easy because we are easy going, open minded and outgoing people who love what they do.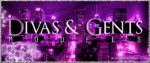 Short Business Description:
Helping Models start their careers, provide worldwide exposure to current models
We feature models female and male
http://www.divasandgentsmodels.com/
Long Business Description:
Divas and Gents Models and Divas and Gents Model Magazine was founded in 2011. Our Mission is to provide models, males and females of all sizes, the opportunity to be seen and known worldwide. We have provided hundreds of models all over the US with paid and for exposure modeling opportunities and more as a promotions company. We are proud to announce we are now a licensed Modeling Agency.
We offer new model startup services, features, promotions, opportunity search, public relations and management to all our models. Our Divas and Gents Signature Models are featured in all our promotional material, company hosted events, photo shoots, fashion shows and on or social network of over 250,000. Our goal is to provide every model with the promotion and exposure they need to further their careers and get that dream opportunity. Our company also offers several professional services including Marketing, Promotions, Graphic Design, Photography and more to Small businesses, Entertainers, Models and more all over the United States.
We also offer several other professional services including Marketing and Branding, Photography, Recording Studio, Social Media Promotions, Website creation and Management and much more.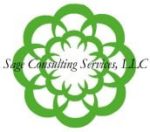 Short Business Description:
Organizational consultant and personal coach. I empower you to become your best.
Long Business Description:
Sage Consulting Services empowers people and individuals to remove mental barriers to success. When you remove those barriers, you can achieve well beyond them. This is done through engaging in a coaching relationship. I can reflect back on the processes and apply the data I collect to help you achieve your goals.
I am data driven data driven and ontological and I have an understanding of behavioral sciences. I work with all types of people within an organization.
I perform hierarchal change so that the changes happen throughout the entire organization, and I ask ontological questions such as Who are you being right now? and How is such and such working for you?
I am an expert on coaching and I am process driven. I engage with the process with our clients and I am mind and heart driven.