event planning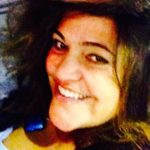 Short Business Description:
We are a full service event planning company specializing in weddings, social, corporate and fundraising events. It doesn't matter the size we do events of all sizes.
Long Business Description:
Aida Spalding has over 17 years of seasoned experience in event planning. Aida's networking and extensive research enables her to seek out only the best companies to utilize at her events. Aida has comprehensive experience in event planning, conference meeting planning, gala coordination, weddings, transportation logistics, contract negotiation, staff management, budget tracking, décor concept development and execution, gourmet gift basket creation, corporate sponsorships, advertising, marketing and promotions. ​ Aida's Events, Inc. is woman-owned and operated right here in Lorton, Virginia, however we serve Virginia, Maryland and Washington DC. Since our company opened its doors in 1997, we have treated every client like they were a part of our family. Other companies may offer similar services, but our services are the best, and come with a personal touch. She has several affiliations with several professional networking organizations to include:
ISES (International Special Events Society)
– Prince William Chamber of Commerce
– South Fairfax Chamber of Commerce (past Board member)
– Lorton Connection (Founder)
– Sterling Women
– Success in the City
– Women's Wedding Network
– NAPW (National Association of Professional Women)
-WBIS (Women Building & Investing in Success)
– National Council of Women's Organizations
– Dulles Regional Chamber of Commerce
– Springfield Chamber of Commerce
– DC Chamber of Commerce
– Loudon Chamber of Commerce
– Event Planners Association
– MPI (Meeting Planners International)
-The Knot

Long Business Description:
We service our clients with outstanding full event design services–offering our undivided attention every step of the way!
Our services are tailored to fit your requirements, budget, and schedule. We cover, literally, everything from finding your perfect ceremony and reception venue to venue styling and decor, floral design, production, photographers and videographers, catering, stationery design, and much more. We are privileged to work with the industry's leading professionals to provide our clients with the very best!
Our mission is to ensure you have a stress-free experience leading up to your event, as well as, on the big day! In essence, all you should have to do is wake up and show up! We will take care of everything else. We are here to design and manage your event to perfection!
Our highly talented team takes a passionate approach to each event by combining our exquisite attention to all detail, impeccable organizational skills, unique designs, and unmatched experience to result in memorable and exceptional events. We can ensure a smooth planning process for our clients, of whom we take detailed note to learn their personal taste, personalities, and style.
From the moment you request our services to the end of your event, we pride ourselves in delivering excellent customer service. Driven by our passion for perfection, we strive to exceed our clients' expectations in all aspects of event planning, design, production, and logistical management and coordination.