parents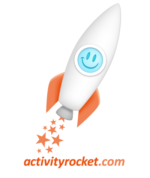 Short Business Description:
Search activity and camp providers for kids ages 0-18 in Montgomery County, MD, Northern Virginia, and Washington, DC, by type of activity, day, location, and price. Compare and select the best activity for your child, instantly share your choices with friends, and pay for your classes all in one-stop! Happy Kids = Happy Parents!
Long Business Description:
Finding the best classes, camps and athletic activities for kids used to be…well, even more draining than making it to the soccer game on time – through major gridlock – in the rain – with a screaming toddler in the back.
And all that doesn't even compare to the time you spent finding the camp in the first place. An hour to search Google. Another two to scour all the different websites, compare pricing and find informative reviews. Then there was the 30-minute block of time needed to call each vendor and check schedules before (finally) sitting down to fill out lengthy registration forms for each child.
That was before Activity Rocket.
Now you can do all this and more in minutes, sometimes even seconds. While we can't eliminate traffic on the way to the soccer field, or get your toddler to stop crying, Activity Rocket does make it easier than ever to navigate the wonderful world of kids enrichment activities.
Your area's best sports, classes, camps and academic programs are all just a few clicks away. It's the only resource you'll ever need to plan your children's schedules. And it's 100% FREE to parents.
Now you can:
Search and book activities by tuition, children's ages, locations, times and dates.
Compare classes side by side and see what other parents have to say about your top choices
"Favorite" providers and activities for later when you have more time, or register and pay right away
Easily coordinate with your children's friends and their parents using our built-in sharing tools
Get that much-needed pedicure…you'll finally have the time!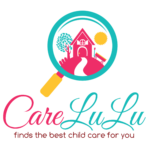 Short Business Description:
At CareLuLu.com we simplify the process of finding child care that matches your family's specific needs. We save your time for what truly matters, your kids. It's quick, easy & free! Created by Parents for Parents.
Long Business Description:
CareLuLu is a free web platform that helps parents find great child care or preschool. With our personalized search, you can quickly find the best match for your family without spending hours on the phone or driving all over the city.
Get detailed info on licensed child care centers and home daycares so you can find a child care provider that accommodate your family's budget and fits your specific needs whether it's a peanut-free environment, a foreign-language program, or part-time availability.
The service is absolutely free and makes it easy, fast, and convenient for you to get the great child care your kids deserve.