SEO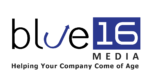 Short Business Description:
We help businesses to be found online. Helping your company come of age. We focus on website design, social media and SEO services.
Long Business Description:
Blue 16 Media is a leader in the business community facilitating industry solutions in the business community, through strategic relationships and solution development and implementation. Blue 16 Media includes numerous media sites and provides internet marketing services to entrepreneurs and business owners including website design and support, social media management & consultation and Search Engine Optimization services.

Long Business Description:
The Scott McKellam Agency is a Northern Virginia Web Design, SEO, and Digital Marketing firm specializing in Small Business online strategies. We help our clients create dynamic and responsive websites that rank highly in search engine results, drive organic traffic, increase consumer awareness, and increase revenue. We have a deep commitment to blue collar and other small businesses.