Storytelling
Washington D.C.
Entrepreneur Helping Brands Recover From Crises Affecting Their Online Reputation and Improve Their Visibility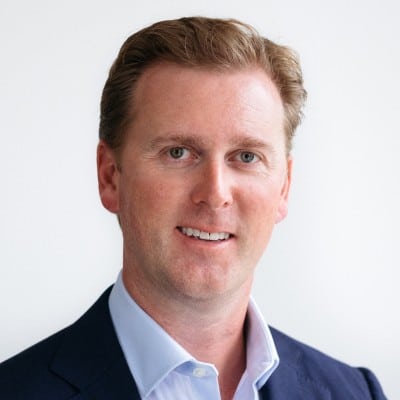 An online presence is crucial for any business today. Tripp Donnelly is the CEO of REQ, a digital marketing agency specializing in SEO in DC. For 10 years, REQ's team of search and reputation management specialists has helped improve clients' visibility on the web and has helped brands recover from crises that affect their online reputation. By using a combination of SEO, paid search, and online reputation management, REQ has helped get the right content in front of the right users to maintain brand reputation in the digital age. With technology continuing to change the way brands interact with consumers, Tripp strongly believes that SEO is the way forward in the age of digitalization. We had an opportunity to interview Tripp and asked about his story, how he started his business and the future of REQ.
Tell us your story. Why did you start REQ?
 I jump started my career in D.C.'s tech industry at InPhonic where I served as Senior Vice President, ultimately helping the company grow through IPO. During this time, search engines were just beginning to shape the way consumers used the Internet, and despite the uncertainty of this emerging and volatile industry, I saw an opportunity to create a company in uncharted territory. I founded RepEquity, rebranded as REQ in February 2018, with a mission to help brands manage and protect their online reputations and presence as the importance of search results and social media continued to increase.
We began with a focus on helping clients effectively manage their reputation in the digital space, and since then, we've expanded our focus to encompass a much more diverse set of capabilities. Now, we work with some of the biggest brands in the country including Amazon, Disney and PayPal, among many others.
How did you come up with the name REQ?
 We began as RepEquity in 2008. Over the past 10 years, we have extensively grown our capabilities to include expertise in Advocacy, Reputation, and Brand Marketing. Although our foundation remains rooted in reputation management, we marked our 10-year milestone by rebranding as REQ, allowing our brand to fully encompass our comprehensive capabilities.
The transition from RepEquity to REQ is far more than a name change; it is a new chapter in our company, which grew organically from conversations with our team, clients, and partners. This rebrand celebrates our decade of growth and positions us for the future as we continue to expand our offerings and portfolio.
Tell us about your products and services. How do you help clients?
 Our services merge expertise in design, product development, SEO, digital advertising, and brand strategy with precise analytics and measurable results to meet the needs of corporations, government, and nonprofits. Our four primary solutions (Advocacy, Reputation, Brand Marketing and Government) are fine-tuned to protect brands and reach target users on any platform or device by offering the following key services:
–  Brand Strategy: Creating meaningful, lasting, and human connections between brands and their key audiences
–  Design & Development: Solving business' challenges through high-impact design and technology
–  Content Strategy: Captivating and persuading clients' visitors through copy, images and video
–  Social Media Strategy: Sparking conversation and building community across social media channels
–  Search Engine Optimization: Increasing brands' power and visibility in natural search
–  Online Reputation Management: Gaining control of brands' images and making a great first impression
–  Advertising & Media Buying: Targeting searchers anywhere with to-the-penny accountability
–  Analytics and Optimization: Understanding brands' performance and making the most of every website visit
What makes you unique? What is your unique selling proposition?
 REQ is a team of experienced brand and marketing strategists, digital advertisers, data miners, creative coders, world-class creatives, talented search engine optimizers, and advocacy experts, but at our core we are critical thinkers. When clients approach us with their dilemmas, goals, and questions, we are able to call on the power of our robust solutions and talented team members to not only address all of their needs, but exceed their expectations. We want to help clients with their immediate need, but we also want to build and maintain relationships–as we have with many of our clients for as long as we've been in business–that allows us to proactively transform results and surpass goals.
Where do you see REQ in the next 3-5 years?
 We see ourselves continuing to grow our client portfolio and diversifying into new lines of business. As we enter new markets and industries, it is exciting to expand our own capabilities along with our clients' horizons. From real estate and hospitality to government contracting, it's our clients' trust that allows us to do things differently–and the success from this has been tremendous for both our clients and our business.
Any advice you would give to entrepreneurs and business owners?
 At REQ, we empower our employees and our clients to Own What's Next. We believe in this mantra wholeheartedly. Because we foster a commitment to innovation and promote agility, we're able to stay one step ahead in the rapidly changing media landscape. Regardless of industry, this is something any entrepreneur can apply as they aim to get ahead of both their goals and their competitors.
What is your favorite business quote ?
"Success is not final, failure is not fatal: it is the courage to continue that counts."– Winston Churchill
What have been some of your achievements that you are most proud of? Why?
There are a number of professional achievements that I am proud of in our growth story.
Hiring my first employee – who is still with our company today and recently named Vice President
Being named to the Inc. 500 in our first year of eligibility, only three years since our founding
Making our first acquisition
 There have been several proud moments in our history that have helped shape our company, but moreover helped shape me. My most proud moment, however, is a personal one – the day I became a father. I had always looked up to my late father, who unfortunately didn't live to see his grandson born, and it was on that day that I realized my life's opportunity was to lead a life at home and in business that will make him proud one day.
Anything else additional you want to tell our readers?
Our largest conference room is aptly named Courage, derived from another one my favorite quotes. "Courage is the first of human qualities because it is the quality which guarantees the others." Aristotle