Being a DMV(DC, Maryland, and Virginia) entrepreneur comes with loads of benefits making it unique to run a business in any of these states.  DC has diverse working communities implying that the state has fresh ideas booming that companies can utilize to build a thriving business. From virtual reality to filmmakers, there's more that DC has to offer that fosters a collaboration of various industries. Maryland on the hand has its economy mainly supported by small businesses, a clear indication of favorable conditions to run a business in the place. Virginia's proximity to Washington DC and accessibility of major highways as well as airports facilitate maximum productivity. Additionally, several research facilities enable the advancement of technology which is an important element for the success of any business today.
Here's what entrepreneurs had to say about the unique side of running a business in the three states.
#1- Diverse clients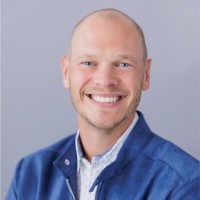 Many little communities I've lived in have been dominated by one or two significant enterprises or industries. On the other hand, many local businesses across a variety of sectors have the resources to invest in entrepreneurs and outside experts. You can locate customers in this region whether you're interested in specializing in a specific field or not.
Thanks to Gerrid Smith, Joy Organics!
---
#2- Speedy government agency accessibility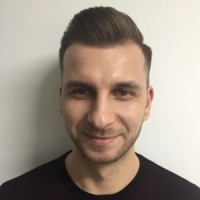 One of the best parts about living in Virginia is how close I am to Washington, D.C. When working with federal and government agencies, I can often schedule in-person meetings instead of relying solely on phone calls and get the inside scoop on upcoming developments well in advance of their online publication. Even though there are two states and the District of Columbia is involved, and everyone knows each other, if you establish a solid reputation, the quality and quantity of your referrals will skyrocket.
Thanks to Alex Contes, ReviewGrower!
---
#3- Diverse range of industries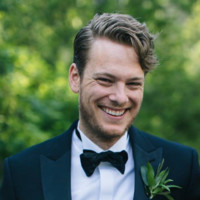 In my opinion, Washington, District of Columbia, has a robust economy and is one of the most successful cities in the United States of America. Anyone who is interested in beginning a business in this location will find a wide variety of options available to them because of the area's low unemployment rate and diverse selection of available industries.
Thanks to Kenny Kline, BarBend!
---
#4- Diverse talent and a vibrant culture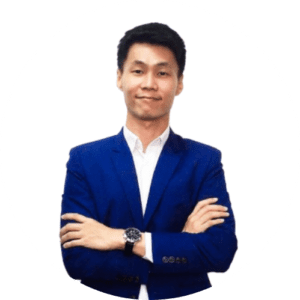 This region is full of innovative and forward-thinking people who are tackling some of the nation's most pressing problems. With resources like incubators, accelerators, venture capital funds, and more at their disposal, entrepreneurs here have ample opportunity to start and grow their businesses. Diverse talent pools and a vibrant culture mean entrepreneurs can find the right mix of talent, creativity, and enthusiasm to help their startups succeed.
Thanks to Jaden Oh, TRAFFV!
---
#5- Opportunity to form relationships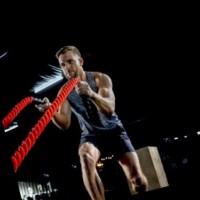 I have no doubt in my mind that Washington, District of Columbia is the location of a number of the most successful Fortune 500 corporations as well as significant individuals from all over the world. This presents business owners with an opportunity to form relationships with well-established organizations and get access to the networks maintained by such organizations.
Thanks to Tom Miller, FitnessVolt!
---
#6- Frequently produces or attracts entrepreneurs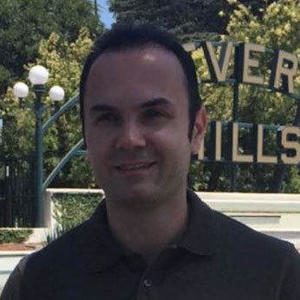 When it comes to population, they find DC to be a highly vibrant city. Although nobody's from DC, there are more locals because everyone comes to work for an administration before leaving. Everyone arrives, goes on a military mission, and then leaves. Everyone arrives because they are employed by a business that interacts with the government. Since the government still changes every four years, there is a steady intake of highly intelligent individuals. I would say that it still attracts and produces people.
Thanks to Emir Bacic, PriceListo!
---
#7- Ownership broke down by ethnicity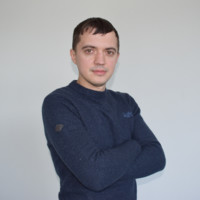 Ownership of small businesses in Washington, DC, broken down by ethnicity. There are currently 1,782,959 people living in the District of Columbia. White or Caucasian Americans make up the largest and most numerous ethnic groups in the United States, accounting for the majority of the population. They are then followed by American Indians and Alaska Natives (a very small percentage), Asian Americans (a very small percentage), and Black or African Americans. The percentage of ownership of small businesses held by each of these categories is laid down in the following table.
Thanks to Andrew Priobrazhenskyi, DiscountReactor!
---
#8- Separate networks for the public and private Sector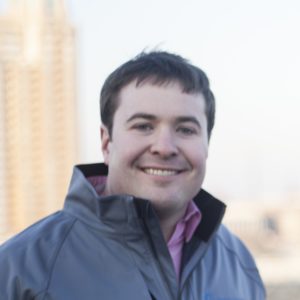 Owning a commercial construction startup in the DC, Maryland & Virginia areas means being able to service both the public and private sectors. DC, Maryland & Virginia are home to many federal agencies that fuel the economies in these districts. The process for building for a private organization such as Amazon is very different from building for the state department. The trick to thriving in the Baltimore-DC metro is being able to maintain two separate networks that service either the public or private sector.
Thanks to Jeff Miller, Clipper Construction!
---
#9- Great economy, low unemployment, diversified industries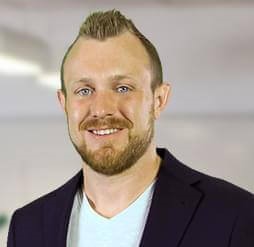 As I believe, it has a great economy, low unemployment, and diversified industries: Washington, D.C., has a robust economy and is an affluent city. With a wide range of sectors and minimal unemployment, starting a business here is easy. Investors and subsidies: The city is full of prospective investors, and the government will subsidize enterprises that satisfy specific conditions. This is a terrific opportunity for fast-funding startups.
Thanks to Joe Troyer, Digital Triggers!
---
#10- The transit system is well-connected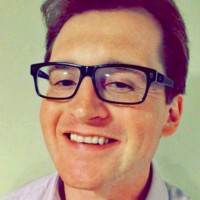 DC's transit system is well-connected, I've noticed. The city's public transit system and ride services make getting around easier. This helps firms who require easy workplace access. Its residents include government officials and international dignitaries. Washington is the location to have a global effect. This is a chance for entrepreneurs to reach influential people This is ideal for entrepreneurs seeking diverse personnel. Washington is home to several groups focused on improving the world.
Thanks to Robert Zeglinski, BreakingMuscle!
---
#11- Offers advantageous tax rules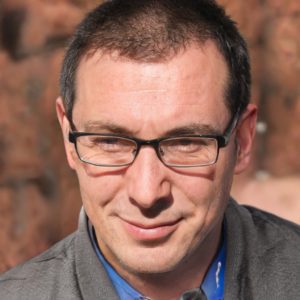 The DC/Maryland/Virginia area constitutes the largest metro base in the country. As such, you see people from all over the country coming together in this melting pot. There are also a lot of potential international clients, especially in the DC area because it is the nation's capital. Because of this large number of people, this is a perfect hub for startups. Being an entrepreneur in this area means that you always have a ready market for your services and a unique demographic you have to study to maximize and achieve your set goals.
Thanks to Jack Reynolds, TheGuaranteedLoans!
---
#12- Opportunity to help diverse cultures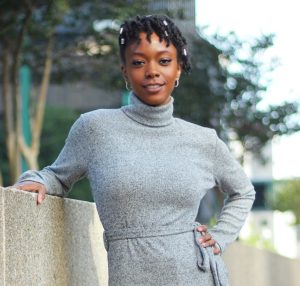 Virginia is a place where there is an opportunity to flourish, especially in the field of mental health. Virginia is diverse and we have people from all over the world. I love it and it gives more opportunities to help diverse cultures. People are more open to holistic modalities when addressing mental health issues. Virginia is close to the DC and Maryland areas, so that is a plus because there are more opportunities to network. Virginia has a lot of events and I find tapping into knowing what is going on will help your business grow.
Thanks to Dr. Kimberly Parker, Healthy Mind Counseling & Nutrition!
---
#13- A diverse and educated workforce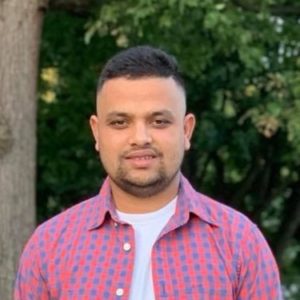 A diverse and educated workforce: The DMV area has a diverse and highly educated workforce, which can be a valuable resource for businesses looking to hire talented employees. Opportunities in a range of industries: The DMV region has a strong and
stable economy, with various industries and sectors represented. This can provide opportunities for entrepreneurs looking to start businesses in various fields.
Thanks to Rajan Ad, DbdPost!
---
#14- Abundance of resources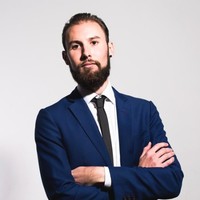 One special thing about being an entrepreneur in the DC, Maryland, and Virginia (DMV) region is the abundance of resources and support available to businesses in the area. The DMV is home to several government agencies, international organizations, and other businesses, which can provide valuable resources and connections for entrepreneurs. DMV provides a supportive and resource-rich environment for entrepreneurs looking to launch and grow their businesses.
Thanks to Percy Grunwald, Hosting Data!
---
#15- Access to a wealth of resources and networks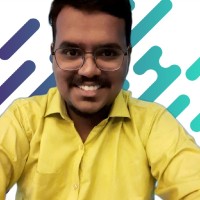 As an entrepreneur in the DMV, one thing that I find particularly special is access to a wealth of resources and networks. The region is home to numerous government agencies think tanks, and advocacy groups, which can provide valuable connections and insights for businesses. Additionally, the DMV has a thriving startup ecosystem, with numerous incubators, accelerators, and co-working spaces that support the growth of new businesses.
Thanks to Chinmay Daflapurkar, Arista Systems Pvt Ltd!
---
#16- Sustainable business ecosystem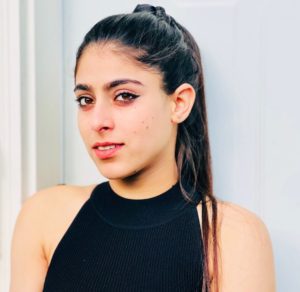 The city's business ecosystem makes it resilient: DC Area is home to a variety of locally owned businesses that collaborate and support one another. For business owners hoping to achieve long-term success, this is advantageous. There are numerous organizations and resources in Washington that can assist business owners in starting their operations. Incubators, accelerators, mentorships, and other forms of support are included.
Thanks to Andrea Smith, Master Manchester!
---
#17- Opportunities that help plan and offer business funds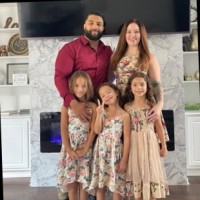 Virginia has many small cities and towns. The environment is friendly and encouraging. You will find many small business opportunities offered by the government in Virginia. This makes Maryland unique for entrepreneurs. Business-minded individuals always seek opportunities to grow their businesses. Here the local government has established a few business development hubs. These centers help entrepreneurs in planning and offer funds for starting a business. If you are one of them looking to grow your business, you must take advantage of living in DC, Maryland, and Virginia.
Thanks to Rashard Alomari, Fair Cash Deal!
---
#18- Ethnic diversity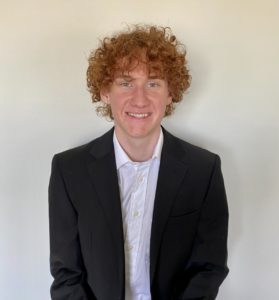 Making the world a better place is a priority: There are several organizations in the DC Area with this goal. It's a chance for businesspeople to improve society and contribute to the future's development. Washington, D.C., is thought to be a favorable tax location and is advantageous for businesses looking to maximize their profits. Washington, D.C., is close to other significant East Coast cities, making the city ideal for entrepreneurs who need access to major markets and resources.
Thanks to Edward Haris, Phoenix Review!
---
#19- Strong entrepreneurial ecosystem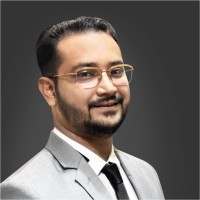 Being an entrepreneur in the DC, Maryland & Virginia regions is an exciting opportunity that comes with many advantages. The area is home to a highly educated and diverse workforce, as well as a world-class infrastructure, making it a great place to start and grow a business. Additionally, the region has a strong entrepreneurial ecosystem, with access to resources, networks, and capital to help entrepreneurs succeed. Finally, the region's proximity to Washington, DC, provides access to decision-makers, and a wealth of opportunities for advocacy, partnerships, and collaboration.
Thanks to Musnad E Ahmed, SkyTech Solutions!
---
#20- Access to a highly educated and diverse population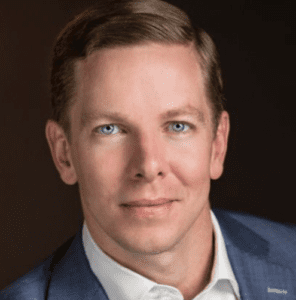 The main reason I think that being an entrepreneur in this area is special is that it's a place of great opportunity. Not only are there plenty of resources available to nurture startups and established businesses alike, but you also have access to a highly educated and diverse population. This can be very helpful in terms of finding the talent you need to grow your business. I think this area has a vibrant entrepreneurial spirit that you won't find anywhere else. When it comes to networking and finding resources for your business, there are plenty of organizations that offer great opportunities.
Thanks to Andrew Pickett, Andrew Pickett!
---
#21- Offering tax credits and grants

Virginia is an attractive state for entrepreneurs due to its strong and diverse economy, with a GDP per capita that is higher than the national average, providing a supportive environment for businesses to thrive. The state has a business-friendly environment, offering tax credits and grants to businesses that create jobs and stimulate the economy. Virginia also has a high concentration of colleges and universities, providing access to a highly educated and skilled workforce.
Thanks to Enoch Musaasizi, E.S Group Digital!
---
#22- Ability to work with a wide variety of clients

First and foremost, the community is incredibly supportive. In every stage of your business, you'll have access to resources to help you succeed. This includes mentors who can give you advice on strategy and marketing tactics, as well as investors who can provide much-needed capital. Second, the ability to work with a wide variety of clients and industries is another benefit of being in the region. You won't be limited by what's available locally; instead, you'll be able to find clients in any industry that needs your services!
Thanks to Dinesh Pandian, Lenders.fi!
---
#23- Great for networking and inspiration

The DMV is a special region that draws in a ton of unique businesses. There's a large number of government agencies and NGOs centralized around DC that give it this air of importance that I just love. It's quite common for entrepreneurs and business people of all kinds to visit the capital for conferences, lobbying, or meetings you never know who you'll come across. The region is great for networking and inspiration and is one of the intellectual powerhouses of the country.
Thanks to Will Ward, Industry Arabic!
---
#24- Diverse working community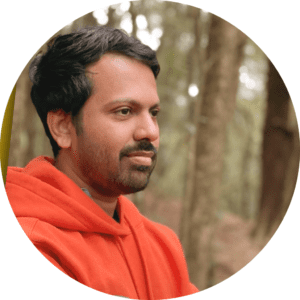 Working communities in DC are diverse, indicating that new ideas are flourishing there that corporations might use to create successful enterprises. The presence of the federal government is one benefit that shows up in a few different ways. One is that the economy is fairly stable. There is a steady influx of highly educated individuals, some of whom come for a brief time during an administration, others for longer periods of time due to their interest in certain topics, etc. When it comes to population, they find this to be a highly vibrant city.
Thanks to Samrudha Salvi, BuildFBA!
---
#25- Availability of resources and industry experts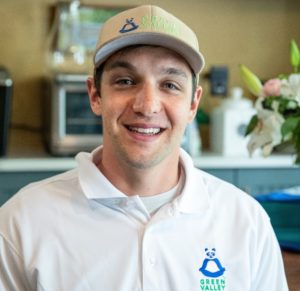 With regards to your query on what's special about being an entrepreneur in DC, Maryland, and Virginia, I believe these states (districts) offer a vibrant pool of resources and industry experts that share a willingness to help each other succeed. Our proximity to major U.S. markets is complimented by a diverse and stable economy, a well-educated workforce, ample university resources, and unique professional organizations. More specifically to my company, this region has positioned itself as one of the most progressive areas.
Thanks to Ethan Pompeo, Green Valley Nutrition!
---
What's special about being an entrepreneur in DC, Maryland & Virginia? Tell us in the comments below. Don't forget to join our #IamCEO Community.