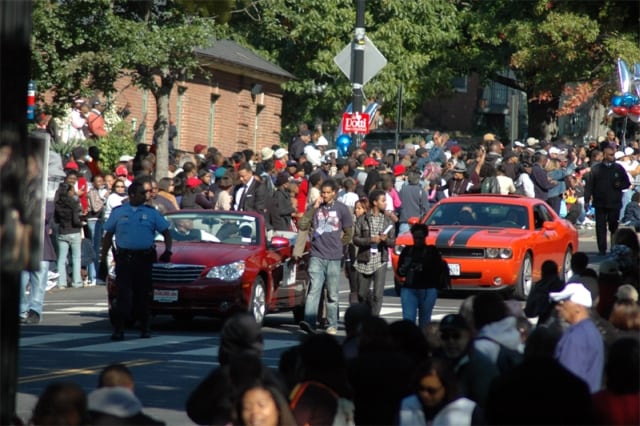 Hip Hop artist Ludacris and The Notorious B.I.G. took Howard University Homecoming to another level when they mentioned in their lyrics that "You can't miss the Homecoming at Howard!"  Since 1924, the Homecoming celebrations has brought over 100,000 Howard University alumni, family, friends and members of the Washington D.C. community to the college also known as the "Mecca" to celebrate Howard Homecoming.
More than a typical homecoming at a school, Howard Homecoming is an experience which typically includes a series of events leading up to the football game including Fashion Shows, Yardfest, Step Shows and concerts across multiple genres. This national event is an opportunity for individuals such as entrepreneurs and business owners to take launch new products and build brands.
DMV CEO & Bison Start-up provide 3 ways entrepreneurs can take advantage of the last most exciting days of Howard University homecoming:
Pass out flyers: Today is Yardfest and tomorrow is the game. The most people over the week will visit the yard to listen to music, grab food and paraphernalia from vendors. If you have flyers or are starting a new business, this is a prime opportunity to pass out flyers and other promotional materials to get the name out for your business.
Test out products and services: With so many potential clients in one area, it is a great way to test out your products and services to see how a large audience feels about them. Will they buy what you are selling or do you have to go back to the "lab" and work on your "formula"?
Sell: Don't forget that with all the branding and marketing you are doing there will be clients and consumers that are ready to buy your products and services. Be prepared to make sales during the events. Sales is the lifeblood of any business.
Image credit: The HU Reaction