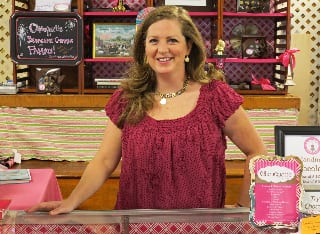 Sarah Dwyer, owner of Chouquette, moved from creating pastries to crafting gourmet chocolates for customers within the DMV area and beyond. We had the chance to sit down with Sarah and learn more about her business and why the DMV area is so great for entrepreneurs.
Why did you start your business?
I've always loved chocolate.  After 10 years in the banking industry, where I was successful but not fulfilled, I took a year off and enrolled in the pastry program at Le Cordon Bleu in Paris.
I returned from pastry school, and completed a short stint as a pastry assistant putting other chef's desserts on plates.  I was making my own chocolates on my days off and in the middle of the night, then I realized I had found my passion.  I created Chouquette in May of 2010.
What is your business and what makes it unique?
Chouquette is a small-batch artisan chocolate and confections company, based in Maryland. We offer elegant, handcrafted, local and gourmet chocolates as wedding and party favors, business gifts, special occasion treats and everyday presents.
Chouquette's European-style caramels are made with only the very best ingredients: fine Guittard chocolate, in both milk and dark varieties and locally sourced ingredients like fresh seasonal fruits, spices and coffee, to name a few. My caramels get their unique taste from flavor-infused cream added at just the right moment and left to infuse overnight.
Many of my chocolate-covered caramel creations stem from personal stories and memories. My favorite breakfast treat as a child was chocolate-chip pancakes with a side of bacon. To this day, when I make my 'Breakfast Caramel,' the flavor combination of the chocolate, the smoky bacon and the sweet maple syrup, transports me to the yellow kitchen of my elementary school years.  The creation of my 'Rosemary Lemon Caramel' stemmed from one of my most favorite and perfect days in France. The day included Van Gogh, wine, rosemary grilled sausages and the scent of lavender in the breeze.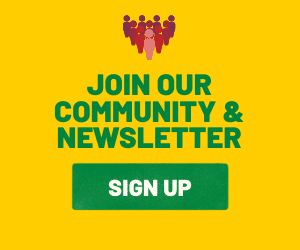 We hope that when you experience my handcrafted Chouquette creations, you experience the artistry behind the caramels as well as the care and love that we put into each and every one.
How did you come up with your business name?
Chouquette (pronounced shoo-ket) means 'little cabbage' but is also a term of endearment or a French pastry, similar to a doughnut hole (but don't mention that comparison to a Parisian!).  Chou is the first dough aspiring pastry chefs learn to make: it's simple, but perfectly sweet.  I liked the sound of the name when I heard it that day, and when I heard my neighbor refer to her son as 'Mon Chouquette,' I knew it was the right choice.
Where do you see your business in the next 5 years?
Chouquette is rapidly growing in the DC/MD/VA region. In 2013, we were located in 3 locations, which greatly grew to 24 in 2014. This year, we are focusing on growing even further, with the end goal of gaining our own storefront in the region.  I hope to create my own French 'patisserie' in a studio space where I can make my own caramels, and also teach classes.
As of now, Chouquette is found online and in 24 locations in the DMV area (all locations are posted online).
What advice would you give to aspiring entrepreneurs and business owners?
Start Small – I would have spent thousands of dollars on the wrong equipment if I had purchased it in my first year.  Even if you have the money, try to get along until you truly need it.  August is a lonely month for chocolatiers, make sure you have enough cash to get through a whole year before making a large purchase.
Believe in Your Dream – but learn to take advice from trusted advisors.  Everyone you know will start sentences with "You should…" Learn how to say thanks, without committing to their idea – write it down, it might be the right thing at the wrong time.  It took me two years to convince one store to carry my chocolate, I knew it was right, but the owner needed more time to say yes.  Now her store consistently sells out, and we do fun events together.
Why is the DMV a good place to be an entrepreneur?
We love being a local business.  Chouquette Artisan Chocolates and Confections began with me in my MD kitchen each and every night, hand-making each and every caramel, assembling each and every box, and tying each and every bow. The first store to carry my chocolates took a chance on a small entrepreneur, even though at first I didn't have a catalog, and didn't even know how to prepare an invoice.
Customers love a success story and seek out local products. We've capitalized on it by making our Washington DC chocolates with the monuments pictured on them.  Getting our Maryland chocolates with the flag and crab spice caramels was the next logical step, and those have been happily received by store and customers alike.  Other local businesses (insurance agencies, realtors, wineries) have been open to using our chocolates as client gifts and hosting tastings.
We can't wait to see our chocolates in 100 stores, and hear people say, "Chouquette Chocolates? You must really love me!"