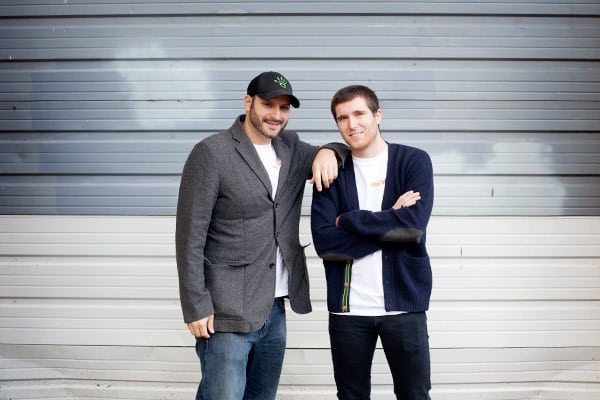 If you live in or near a city then you know just how much of a pain it is to find decent parking. You can make laps throughout the city only to find yourself out of luck and patience. For Parking Panda founders Nick Miller and Adam Zilberbaum, making parking a painless experience was their goal. We had the opportunity to speak with them and learn more about how they came up with the name, why they started the company, and what the next few years looks like for their business.
What is Parking Panda and why did you start your business?
Parking Panda started in 2011 when our founders, Nick Miller and Adam Zilberbaum, met and won the Baltimore startup weekend. Since then, Parking Panda has grown to over 40 cities nationwide and two countries. The inspiration behind the company came with Nick's parking experience.
How did you come up with the name for your business?
In our scramble to find a name, we started out very literal, with ideas like RentASpot and Parking Renter. None of these domain names was actually available, and that was a good thing, because at the end of the day these would have been poor name choices for our business. They weren't memorable and they really didn't mesh with the kind of brand we wanted to build. It was when we had run out of ideas when someone said, "You just need a mascot." For whatever reason, my co-founder and Parking Panda CTO, Adam, immediately responded, "Parking Panda. Panda's know parking." The moment he said it, I knew it was the perfect name and I knew exactly what I'd look for when naming a company in the future.
Parking Panda is memorable. It's a name that rolls off the tongue and so it's easy for people to remember. And let's face it: Pandas are cute, loveable creatures.
The name Parking Panda fit with the brand we wanted to cultivate for our employees. Our company is full of fun and creative people who are passionate and inspired. We've built a culture where we can solve big problems and have fun while doing it. Parking Panda embodies that for us.
How did you land your major partnerships?
According to our VP of Business Development James Bain, having a deep understanding of the value our service and products provide help us create win-win partnerships. Parking is something many of our partners and prospective partners often see as a passive part of their offerings. For example, when you go to an event's website, you'll see a typical informational parking and directions page. Our value is our ability to monetize and activate those web pages for our partners as well as provide a full suite of marketing and customer services to provide our partner's respective customers with the best possible experience. We also provide an avenue to create additional value to customers who have already purchased a respective service or event. Anecdotally, partners such Comic Con events have had abundant success sending post-purchase e-mails about our service providing more depth in their offerings before the big event. Understanding our value has been a big part of how we've been able to work with incredible national and local partners. In addition to providing that value, another reason we've been so successful is because we stay persistent and work harder than anybody at creating value for our customers.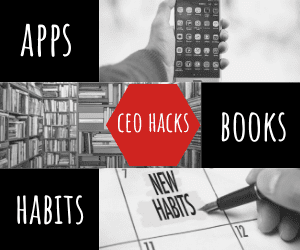 Where do you see your business in the next 5 years?
Our plan is to continue doing what we do best – make parking painless and stress-free. In addition to positively changing and innovating the parking experience nationwide, we're also looking to eventually expand internationally. We've already had a soft launch in Toronto and look forward to continue growing and positively changing the parking landscape across various markets. In addition to expanding, we also will continue to innovate and optimize our products. Along with our mobile apps and web technology, we're also beginning to introduce automated technology in garages. We've already worked with partner garages in Washington DC, Baltimore, San Francisco, and Minneapolis to install automated garage gates that can be easily accessed through our mobile apps.  We know that this will make the parking experience at garages – generally a place adverse of technology – seamless and innovative. We're planning to continue expanding this technology to other cities throughout the year.
Why is the DMV (D.C., Maryland & Virginia) a good place to be an entrepreneur?
As our CEO, Nick Miller has said, "you can be successful anywhere." For Nick and Adam and many of our employees, Baltimore and Maryland is home. Along with cost-saving benefit of doing business in our hometown, the DMV has been a great area to test and improve our services. It's been a wonderful community that has supported us and we look forward to continue growing along with Baltimore's burgeoning tech community.