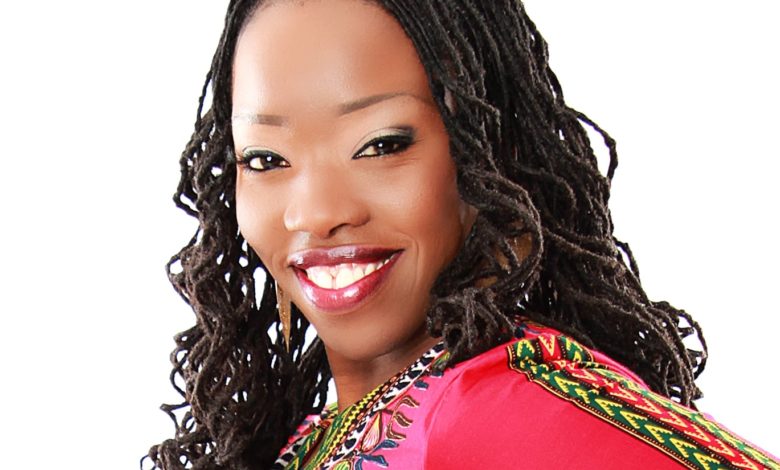 There's a notion when it comes to following your passion in life. There should be a singular passion. Not passions, but passion. Some entrepreneurs follow the tech pathway straight to Silicon Valley while other business owners hear the siren song of marketing. The theory behind it all is a misinformed one. There is room for multiple passions in a small business owner or entrepreneur's figurative plate. Just because you have a passion for more than one field doesn't necessarily mean one option lacks while another succeeds. On the contrary – having more than one passion in life, as well as work, serves to enrich and inspire instead of hinder. So when an entrepreneur finds a way to combine all of their passions into a single career then there's no telling how far the business can go when fueled by so much creativity.
Washington, D.C. entrepreneur Julian B. Kiganda, founder of Bold & Fearless, transformed her passions into a unified, inspirational vision. "My background is in marketing, design, branding, and overall communications. I've always had a love for design, a love of writing, and I also really love technology. So when I found out that I could combine all those things and make a lot of money doing it, I said why not? I had a branding and marketing firm for about 15 years and I actually closed it down a couple of years ago to focus more on writing, speaking, and teaching. I've always loved to teach and I really love to teach about branding. A lot of people don't really understand what branding is or how to do it the right way. So I'm on a mission to teach – especially small business owners – what it is and how to do it right. In addition to that I have a book I co-authored with my sister a couple years ago called Whose Shoes Are You Wearing? 12 Steps to Uncovering the Woman You Really Want to Be. That's the life-transformation part of the work that I do to help people discover and walk in their purpose. The best way to describe myself is a multi-passion entrepreneur."
So what exactly is branding? It's a word thrown around quite often when it comes to building a business or showing off your entrepreneurial skill set. Kiganda has a simple definition of what the word truly means to her. "I like to keep the definition of branding really simple. There are probably a million-and-one different definitions out there, but the one that I like to use is simply: Branding is your reputation. So when you think about it that way it means that your reputation is made up of a number of different things. It's not just your PR, not just your logo, and it's so funny when I tell people that branding is not your logo and you hear audible gasps from people who thought that's what it was all this time. A logo is probably the most identifiable part of your brand but it really encapsulates all these different ideas, values, messages, and communicates so much about your brand. So your brand is your reputation and your reputation is made up of everything from your visual material. Your website, logo, how you communicate on social media, your in-person presence, your language, and even how you answer the phone. Every single touch point that people have with your business, with your brand, actually equals your reputation."
Advising entrepreneurs on how best to brand their company – and themselves – is all in a day's work for Kiganda, "Number one is if every stage of your growth, both in your business and personally, you're going to continue to learn that your gift is your gift. Your experience is your experience. Your vision is your vision. If you continue focusing on what everybody else is doing and trying to catch up and keep up with the Jones' you are never going to be successful. I think especially now with social media we get so caught up with what people are posting online, where they are, who they're meeting, and what show they've been on and what program they are being interviewed for that we take our eyes off of our own vision. You kind of have to reel that back in and stay laser focused on our own vision. The best entrepreneurs and most successful business people stay focused on their goals and they don't take no for an answer. Stay focused on your vision and stop paying attention to what everyone and their mama's are doing. Two, you have to get really clear about what you want people to say. Your brand is not what you say you are…it's what other people say you are. You can't really control what people say. However, you can absolutely guide that conversation by how you put out your messaging. You have to have real clarity about that. The one thing I say to be successful is that you have to have clarity. When you have that clarity it makes it easier to guide the conversation that people are going to be having about your brand."
Being based in the DMV – Washington, D.C., Maryland, and Virginia – is a leg up for anyone looking to start a business or gain valuable insight and, of course, valuable relationships with people who have walked in their shoes before. "I've grown up here so I know the area, Kiganda says, "I actually just love this area. I can't imagine living anywhere else in the US. But I think D.C. has the best of so many worlds. One of the things I love about D.C. is the diversity of this area. New York is probably the next closest place. I think that is a great thing for entrepreneurs. I believe that the best companies are built with people who come from diverse backgrounds because you're offering a different perspective to the work that you're doing. A lot of the local governments are vested in entrepreneurship. They have great small business centers in this area. One of the places that I went before I launched my design firm was the Woman's Business Center of Northern Virginia. It's actually one of the top business centers in the country. There's a plethora of resources for entrepreneurs here. If you're in the tech industry this is also a great place for tech. D.C. is working on becoming the next Silicon Valley and are really investing in tech entrepreneurs as well."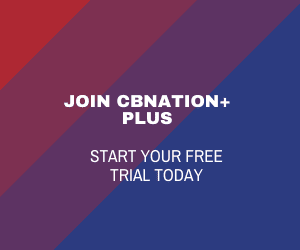 —
Thanks to Julian B. Kiganda for this interview. Visit Bold & Fearless for more information on her company and connect with Julian on LinkedIn.