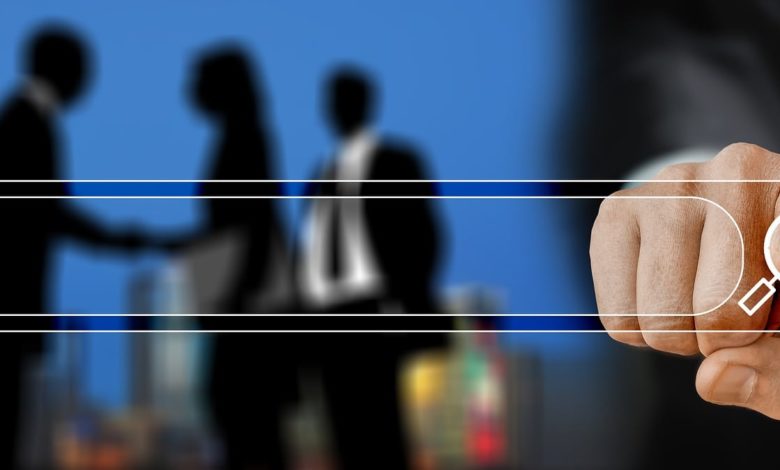 Networking is alive and thriving in the DMV. There are so many organizations and groups to be a part of in D.C., Maryland and Virginia so, we decided to start making a list of some of the resources, organizations or groups that you could join or visit in the area. While it's not comprehensive (yet) we, have taken a try before and we are always looking for additional resources to add to our directory and our resources page, please check it out and leave us a comment if we left something out.
Chambers of Commerce
Chambers for Affinity Groups
Local Business Groups & Organizations
Quasi-Government Sponsored Organizations
Small Business Development Centers
SCORE – SCORE is the nation's largest network of volunteer, expert business mentors, with more than 10,000 volunteers in 300 chapters.
Economic Development Organizations
Southeast Fairfax Development Corporation, www.sfdc.org – 9 monthly panel presentations on business growth topics on the 1st Thursday.
Fairfax County Economic Development Authority – business growth workshops every 1-2 months
Washington DC Economic Development Partnership – business management and growth panel presentations on the 2nd Wednesday
Independent Networking Groups
Women's Networking Groups
NOTE: Although created for women professionals, many women's networking groups accept men
For Nonprofits/Associations
The Alexandria Brown Bag – associated with A.S.A.E., this group arranges for speakers on topics of interest to associations/nonprofits during its free "bring-your-own" monthly luncheon meetings, on the third Thursday, between 12:00 and 1:30 in Old Town Alexandria. Receiving invitations and making reservations can be done through its LinkedIn Group, or by contacting its coordinator, Talisa Thomas-Hall at talisathomashall@theCEOnet.com or 703-981-1143. The meetings also are posted for registration on S.A.E.'s Website.
Ashoka Youth Venture – Youth Venture inspires and supports teams of young people to launch and lead their own "Ventures" – community-benefiting initiatives, clubs, organizations and businesses. Teams access workshops, adult allies (non-controlling adult team advisors), a global network of like-minded young changemakers, and fundraising tools to establish their Ventures that solve problems around them.
Franchised Networking Groups
NOTE: These groups operate under a franchise or franchise-like arrangement, with a central headquarters and separate chapters with their members
For Veteran-owned Businesses
Capitol Post/The Bunker@DC – several business management workshops each month attended by (mostly) veteran and non-veteran business leaders
DCORP (Objective Rally Point) – monthly workshops designed to support Veteran-Owned Small Businesses and Service Disabled Veteran-Owned Small Businesses
Meetup Groups
I am CEO – Our meetup! Powered by CBNation & Blue 16 Media, workshops, networking mixers and more for entrepreneurs, startups and business owners.
DC Tech Meetup (+8,000 members) – With over 8,000 members, the DC Tech meetup brings together, technologists, entrepreneurs, investors and other innovators to "learn and share." Each month over 800 innovators gather to see demos, product launches and meet potential co-founders, partners and funders.
DC Lean Startup Circle (+2,000 members) – Based on the Lean Startup methodology coined by Eric Ries, the DC Lean Startup Circle description explains the group is "not a general entrepreneurship, networking or professional meetup group."
DC Nightowls (+1,400 members) – An after hours community of "self-starters" that are looking to take ideas and make them happen.
Tech Breakfast (+4,000 members) – This monthly breakfast in Baltimore, Columbia, DC and NoVA where entrepreneurs, techies, developers, designers, business people and others congregate to see new technology and interact. Each TechBreakfast starts at 8:00 AM and goes until 10:00AM. It's also free.
DC-MD Small Business Owner Networking (+2,000 members) – DC-MD Small Business Owner Networking offers business related networking meetings and workshops for Entrepreneurs and Small Business Owners throughout the DC & Baltimore Metropolitan areas (DC, Howard, Montgomery, Prince George's, Anne Arundel County & Baltimore).
DC Young Entrepreneurs – DCYE is a networking and educational organization for young entrepreneurs  located in DC. The Meetup has events such as Fireside Chats, happy hours, Business Book Clubs and co-working sessions.
Femworking  – is a powerful mastermind networking experience for female entrepreneurs. We believe in giving, rather than receiving, and adding value to each other's businesses and supporting each other as we grow. We have meetings in Washington DC, across Northern Virginia, Richmond, VA, Columbus, OH, and Virtual Daytime and Evening options.
Productcamp – ProductCamp DC is a series of community organized gatherings focused on product related topics. Professionals interested in designing, building, launching and marketing great products gather to learn from one another and share their experiences.
Tech in Motion – Tech in Motion is broad by design, the goal of this group is to be interactive and allow technology enthusiasts to learn from other professionals, have questions answered in real-time, discover new tech, and hear stories that inspire. This group is a place for technology professionals who wouldn't usually cross paths to meet, collaborate, and learn about what their peers are doing across the city.
Social Entrepreneurs & Changemakers, D.C., Networking – Please come and team up with other changemakers and social entrepreneurs looking for partners! It will be fun and stimulating!
Startup Grind – Startup Grind is an event series and website designed to help educate, inspire, and connect local entrepreneurs. Each month we welcome a fantastic speaker who shares their story with our community and tells us what worked, what didn't, and what they'll do differently next time. It's an amazing opportunity to learn from the best, network with other members of the startup community, and improve your chances of entrepreneurial success.
Women Coach and Consultant Business Owners Mastermind – This group is for women-owned small businesses that provide coaching and  consulting services. The group meets at least once a month in Arlington or Alexandria.
Loudoun Tech Startups is the local group for the emerging and growing Loudoun Tech community to relax, network and learn together. Come out monthly to meet your tech-minded peers, discuss what you're working on, learn from a trending speaker and maybe even find your next opportunity.
1 Million Cups (Prince William County / Loudoun County– not a Meetup) – Based on the notion that entrepreneurs discover solutions and network over a million cups of coffee, the Kauffman Foundation developed 1 Million Cups – a free program designed to educate, engage, and connect entrepreneurs with their communities.
Incubators
Facebook Groups
Online Resources
DMV CEO – DMV CEO is a niche blog that captures the essence of entrepreneurship in Washington D.C., Maryland, and Virginia. DMV CEO is a member of CEO Blog Nation.
Business One Stop is a step-by-step guide from Virginia.gov that provides a step-by-step guide including considering starting a business, starting a business, running a business and expanding a business.
Did we miss any resources? Let us know in the comments below and don't forget to check out our Startup DMV eBook