Virginia
Podcasters Flock to the Washington DC Area for the 4th Annual DC Podfest Conference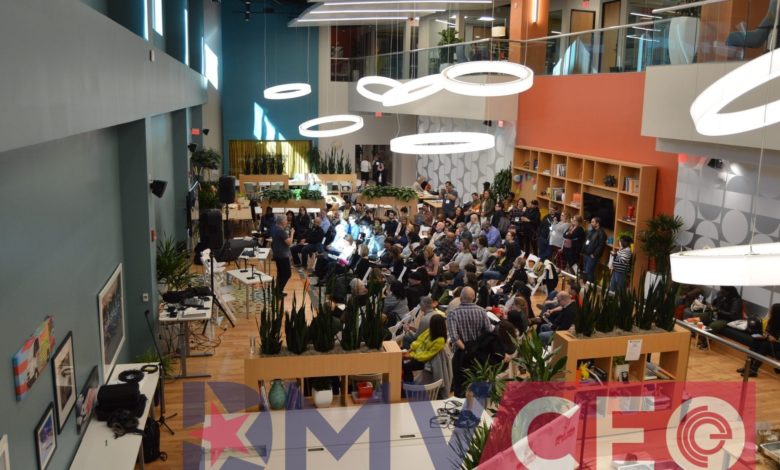 Podcasting has been rising in popularity. Just as it seems there's an app for everything, it's starting to seem like there's a podcast for everything. Podcast expos and niche services supporting podcasters are emerging across the country and in Washington DC, it's no different. Celebrating its 4th year, DC Podfest started when Co-Founder Jennifer Crawford began looking for other podcasters and couldn't find an organization or a group with "fellow podcasters." Initially, it started as just a Facebook group and a few meetings here and there and as interest and demand grew, it then became a lot more.
In true entrepreneurial spirit, instead of waiting for someone else to start it, Jennifer worked with Alex Vidales (co-founder) to launch what has now become DC Podfest. "DC PodFest brings podcasters and digital influencers together for two days of learning, networking, workshops, live performances and fun. You can call it a conference if you want to. We think of it as an independent podcast intensive for podcasters and podcast fanatics."
This year DCPodfest was held at Spaces The Artisphere in Arlington, Virginia. Packed with loads of information for those looking to market their podcast, looking for the best equipment or even how to leverage social media like Facebook, Twitter or LinkedIn. The event also featuring panelist that spoke about diversity in the podcast industry, how to engage your audience and turning your podcast into a book. Burke Edmund High School students had the opportunity to perform an episode in front of a panel of judges during the "7 Minutes in Hell." Lastly, attendees also had the opportunity to give their elevator pitch (literally in the HeartCast Media Podcast Elevator), get feedback from fellow attendees or "Podpals" about their podcast or record a podcast episode in the on-site WildFire Podcast Recording Studio.
Check out the coverage below:
Pictures
Coverage via Social Media
We will be at #DCPodfest #dcpodfest2018

— DMV CEO (@DMVCEO) November 9, 2018
Pictures
Check out some of the pictures from the event.
See What Happened During DC Podfest