Answer
29 Entrepreneurs Explain What Makes the Washington DC, Maryland & Virginia Area Special for Business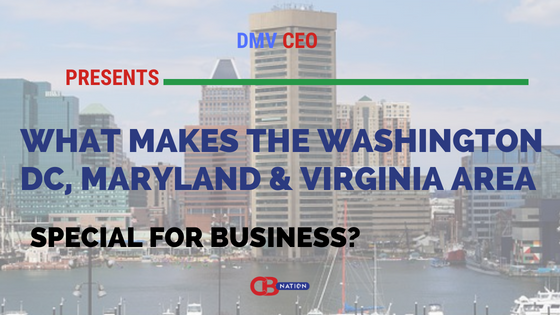 DC has diverse working communities implying that the state has fresh ideas booming that companies can utilize to build a thriving business. From virtual reality to filmmakers, there's more that DC has to offer that fosters a collaboration of various industries. Maryland on the other hand has its economy mainly supported by small businesses, a clear indication of favorable conditions to run a business in the place. Virginia's proximity to Washington DC and accessibility of major highways as well as airports facilitate maximum productivity. Additionally, several research facilities enable the advancement of technology which is an important element for the success of any business today.
The entrepreneurs answer what makes the Washington DC, Maryland & Virginia area special for business.
#1- Home to financial titans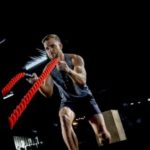 The nation's capital, in my opinion, exemplifies this tendency the best, despite the fact that the country's corporate landscape continues to evolve. Washington, D.C., has positioned itself as a hub of activity, as it is home to financial titans such as Lockheed Martin and Capital One. However, the region is now home to businesses that have expanded into other industries, such as fintech, edtech, and healthtech. The manner in which business is conducted has changed, and the city has adapted to meet this change.
Thanks to Tom Miller, FitnessVolt!
---
#2- Benefits from influential policymakers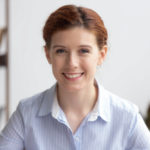 In my experience, Washington DC, Maryland & Virginia have quickly become a hub for businesses of all sizes and industries. Not only is the area rich with resources and support networks to help entrepreneurs succeed, but it also benefits from proximity to some of the most influential policymakers and institutions in the world. For example, the area is home to major universities, international organizations, and world-renowned think tanks that provide invaluable research and insight into many industries.
Thanks to Sage Stone, Ever Wallpaper!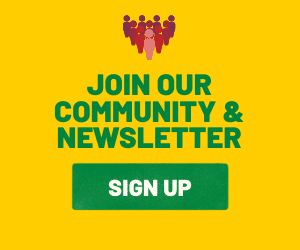 ---
#3- Robust support programs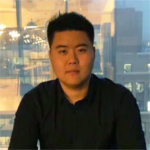 Regional governments have implemented robust support programs to help entrepreneurs get their businesses off the ground and reach their potential. There is a broad range of networking opportunities, allowing business owners to build relationships and connections that can help them succeed. The region boasts a highly educated workforce with advanced skills in technology, finance, and more. These factors combine to create an inspirational environment conducive to business growth.
Thanks to Kevin Wang, Inyouths!
---
#4- Highly trained individuals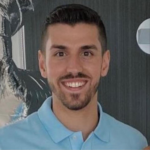 The DC Metropolitan area provides a lot of incentives for entrepreneurs looking to start new businesses. First, there is a large population to cater to and hundreds of thousands of tourists visiting the area each year. Second, there are lots of highly trained individuals living in the area that provide you with a talented workforce. DC is home to over 20 colleges and universities making it a great location to scout new talent. When looking at locations to start a business, DC will provide a great location with a rich employee and customer base.
Thanks to Andrew Adamo, Bullion Shark!
---
#5- Excellent entrepreneurial resources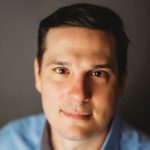 Washington DC, Maryland & Virginia have a wide selection of organizations and resources dedicated to helping entrepreneurs launch their businesses. There are incubators, mentorships, accelerators, and other support services. In addition, entrepreneurs benefit from hundreds of shared co-working spaces and a well-established network in venture capital funding. Consequently, the Washington DC, Maryland & Virginia area has one of the highest rates of entrepreneurial growth in the U.S., attracting entrepreneurs from all across the country.
Thanks to Shawn Plummer, The Annuity Expert!
---
#6- Commitment to innovation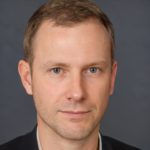 What makes the area so special for business is its commitment to innovation. The area is home to some of the most cutting-edge research centers and labs in the world, including the National Institutes of Health and the National Science Foundation. Its universities are also known for their cutting-edge research, with Georgetown, George Washington, and Maryland universities leading the charge in innovation. This helps create a vibrant business environment that fosters innovation and attracts investment from all over the country.
Thanks to Jimmie Hamilton, HiHomePicks!
---
#7- Home to government agencies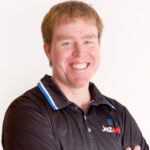 The Washington DC, Maryland, and Virginia (DMV) areas are special for business for many different reasons; for example, this area is home to many government agencies, federal contractors, and a highly educated workforce. The presence of these organizations creates a strong demand for goods and services, making it an attractive location for businesses that want to sell to the government or the employees of government agencies. Additionally, the DMV area is home to many universities and research institutions, which provide access to cutting-edge technology.
Thanks to Jeremy Dawes, Jezweb!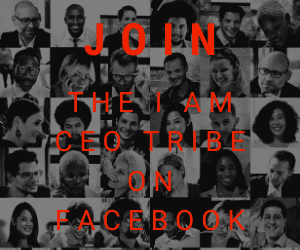 ---
#8- Diverse economy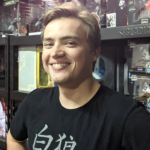 The DMV, is a great place for businesses due to its diverse economy, high quality of life, and access to a wide range of resources. The area has a large and educated workforce, many of whom have federal security clearances, making it an ideal location for government contractors. Additionally, the area is home to a wide variety of industries, from technology and defense to biotechnology and healthcare, providing businesses with a range of options. The area is also home to several major universities, including Georgetown and Johns Hopkins, providing access to a talented pool of graduates.
Thanks to Ray, poggers.com!
---
#9- Strong economical promises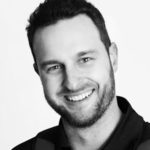 Businesses thrive in the Washington DC, Maryland & Virginia areas simply due to the strong economical promises in this area, along with a diverse consumer base, easy access to shipping ports, and sustainability policies within the municipalities, it is a great place to start a business. There is money, there are people, and there's a need for innovation here. With policymakers and their workers within a stone's throw of the region, it can be very easy for people to lobby and fund interest in their business ideas
and developments.
Thanks to Andre Kazimierski, Improovy!
---
#10- Hub of business opportunities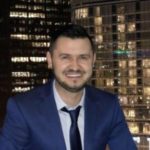 The DMV is home to major business centers, including the Washington DC Metro Area, the Baltimore-Washington corridor, and the Northern Virginia Technology Corridor. With easy access to world-class universities, government offices, and a highly skilled workforce, businesses in the DMV can benefit from an environment that fosters innovation and success. The area is home to multiple venture capital firms, which makes it a great place for entrepreneurs to launch their businesses. With its diverse economy and thriving business community, the DMV is truly a hub of business opportunities.
Thanks to Admir Salcinovic, PriceListo!
---
#11- Opportunity to do business with the government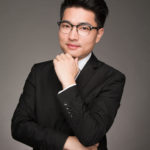 The Washington DC, Maryland and Virginia area (the DMV) is an area rich in business opportunities. As the seat of the federal government, there are ample opportunities to do business with the government, as well as the many military installations located in the region. The DMV also enjoys a diverse economy, with a mix of tech and finance companies, government contractors, and small businesses. Additionally, the DMV offers an educated and diverse workforce, making it an ideal place to launch or expand a business.
Thanks to Michael Chen, Notta!
---
#12- Access to government subsidies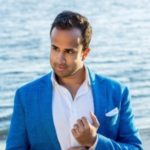 Washington, D.C., one of the most successful cities in the United States, has a strong economy and low unemployment, and a variety of industries. There are plenty of opportunities for anyone wishing to launch a business here because of the great variety of industries and the low unemployment rate. Access to investment and government subsidies: There are a ton of potential investors in the city, and the government is also eager to provide subsidies to companies that meet specific requirements. This is a fantastic chance for business owners that need financing right away.
Thanks to Sai Blackbyrn, Coach Foundation!
---
#13- Access to talent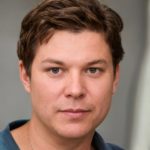 Virginia is a good place for business because they harbor a lot of talent across different industries. According to SmartAsset 2022, they are the second-best state for higher education. This means that putting up your business here will allow you to access the talents of these graduates which will, in turn, be beneficial for the company. According to US Census Bureau, at least 39% of workers in Virginia have a minimum of a Bachelor's degree. Hence, businesses can maximize these workers' expertise. With that, shipping costs are lower, and supply chain problems are minimized.
Thanks to Abigail Richards, Tech President!
---
#14- Collaboration with well-established businesses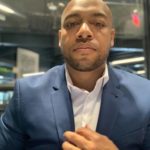 Some of the world's most significant businesses and figures are based there: A lot of the top Fortune 500 firms as well as significant world leaders call Washington, D.C. home. Entrepreneurs now have the chance to collaborate with these well-established businesses and gain access to their networks. Many powerful decision-makers reside there, notably government officials and dignitaries from other countries: Washington is where you should be if you want to change the world.
Thanks to Matthew Phifer, Matt Phifer Coaching!
---
#15- Sense of community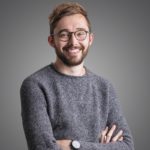 One of the biggest advantages of doing business in the DMV is the access to a highly educated and diverse workforce, the presence of numerous government agencies and major corporations in the area attracts professionals with a wide range of skills and experience and the proximity to government leaders allows businesses to tap into government resources. The sense of community among business owners in the DMV is exceptional, the various chambers of commerce and business associations provide opportunities for networking, mentorship, and collaboration that are invaluable.
Thanks to Sam Underwood, Bingo Card Creator!
---
#16- Access to a large talent pool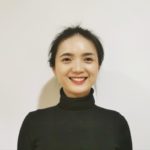 The Washington D.C., Maryland & Virginia area is special for business because of its thriving economy, diverse population, and well-connected transportation network. Its proximity to the nation's capital and access to a large talent pool make it a desirable place for businesses. The area is home to a variety of industries, including government agencies, tech companies, and financial institutions. Its diverse population and cultural amenities offer businesses unique opportunities to reach a wide array of consumers.
Thanks to Ada Scott, EaseUS!
---
#17- Proximity to government entities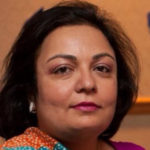 The business opportunity is everywhere, from the nation's Capitol to locations such as Bethesda and Reston. The quality of people that live throughout this region makes it ideal for companies looking to build a committed workforce; these highly educated professionals come from all backgrounds with different perspectives, making it a great environment for success. Due to its proximity to government entities, many paths open that make getting projects off the ground much easier than in other areas.
Thanks to Naheed Mir, RugKnots!
---
#18- Strong business climate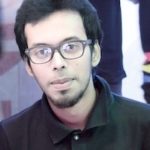 As one of the most vibrant economic regions in the U.S., businesses in the Washington DC, Maryland & Virginia areas benefit from a strong business climate that creates and supports growth. The region boasts an impressive concentration of world-class universities, large commercial employers, and federal agencies that provide countless career opportunities for talented professionals. The Washington DC, Maryland & Virginia area is home to a number of major airports that make it easy for international travel and business connections.
Thanks to Fred Hoffman, The True Wilderness!
---
#19-  Resources and opportunities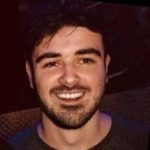 This region is home to some of the most influential decision-makers in the world, making it a great place to do business. The area offers access to international markets as well as access to an abundance of resources both in terms of talent and capital. The government presence in the region also creates a number of opportunities for businesses looking to capitalize on government contracts or procure financing. Finally, the region has a strong economy and an influx of talent from around the country.
Thanks to Mark McShane, Newcastle First Aid Courses!
---
#20- A unique business environment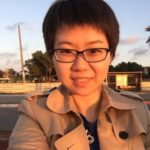 Nation's capital has a robust business climate and offers a variety of resources to entrepreneurs. The region is home to numerous universities, a highly educated workforce, and innovative think tanks. The DMV is home to a diverse range of industries providing entrepreneurs with access to a wide range of clients. With its world-class infrastructure and access to capital, the DMV is an ideal place to build a business. Here, entrepreneurs have an incredible opportunity to make their mark on the world.
Thanks to Ranee Zhang, Airgram!
---
#21-  Solid education system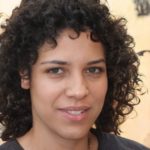 Washington DC provides entrepreneurs with access to investors and government subsidies; an exceptional method for potential business owners to swiftly secure funding. Virginia has a strong workforce and a solid education system, making it a hub of talent and skilled people. Entrepreneurs can build an outstanding team in Virginia. While Maryland has modern infrastructure that provides potential business owners with prime locations for their offices.
Thanks to Isla Sibanda, Privacy Australia!
---
#22- Generous tax initiatives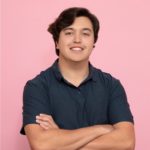 You can capitalize on this well-connected region by tapping into its industry clusters – focused on bioscience and health, data sciences, cybersecurity, technology industries, and advanced manufacturing. There is also access to a high-quality labor force due to great universities in the area and generous tax initiatives designed to attract businesses to the region. With a spirit of collaboration fostered by the city's entrepreneurial ecosystem, it's no wonder why so many people have found success doing business in this special place!
Thanks to Carter Seuthe, Credit Summit!
---
#23- Welcoming environment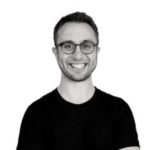 The region provides a myriad of opportunities for business growth and collaboration. From the abundance of start-up businesses in Northern Virginia to the innovative programs developed by Montgomery County's Economic Development Corporation, entrepreneurs are supported with grants and incentives that promote the diversification of their capital base. The DMV area is also a great place to launch a new business thanks to the welcoming environment created by incubators and accelerators providing mentoring and networking opportunities.
Thanks to Andy Kalmon, Benny!
---
#24- Exciting income tax credits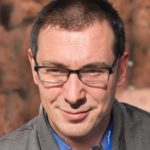 The DMV region comprising Washington DC, Maryland, and Virginia is noteworthy for doing business because of similar registration procedures. While Maryland is ideal for providing metropolitan areas for entrepreneurs, Virginia offers fantastic incentives for relocating businesses and training. At the same time, the District of Columbia offers exciting income tax credits to companies. So, doing business in the DMV region is a like a dream come true.
Thanks to Jack Reynolds, TheGuaranteedLoans!
---
#25- Top-notch infrastructure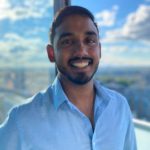 The business climate remains competitive due to low taxes, top-notch infrastructure, a pro-business state government, and an educated workforce which makes this region ideal for launching start-ups or expanding current operations. Cultural diversity allows for markets that have significant purchasing power which can increase revenue streams if tapped into correctly. Considering these factors together, along with its spectacular views and historical backdrop makes this area special for any type of business.
Thanks to Trevor Sookraj, Divisional!
---
#26- Great tax laws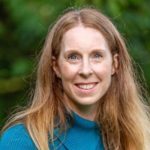 The main reason that makes these cities great for businesses is the simple fact that they have a lot of new businesses and startups. Therefore these cities can boast of all the resources required for one to grow and sustain a business. Not only can one find great connections and a variety of different businesses to learn from/collaborate with, but it also has great tax laws that encourage startups to grow. Taxes can make or break any business and cities having laws that favor a business owner would always be chosen.
Thanks to Beth Rivera, Bestfinancialplanners!
---
#27- Hub of innovation and creativity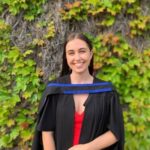 It is a hub of innovation and creativity, with businesses ranging from start-ups to established corporations. The area is well-connected to major cities and transportation networks, making it easy to get to and from other major business centers. The DMV offers a highly educated and diverse workforce, making it a great place to recruit top talent. The area also has access to some of the best research institutions in the country, giving businesses access to cutting-edge technology and knowledge.
Thanks to Isabella Meyer, Artincontext!
---
#28- Superb quality of life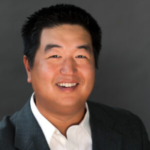 The Washington DC, Maryland & Virginia region has a superb quality of life. From its world-class museums and cultural attractions to its vibrant neighborhoods and booming economy, the area is an ideal place for businesses to establish and grow. This area is home to a variety of parks and outdoor areas, providing businesses with access to a great outdoor recreational experience. The area has some of the most vibrant communities in the United States, ensuring businesses have access to a customer base.
Thanks to Jensen Lee, bidetsPLUS, LLC!
---
#29- Access to major metropolitan areas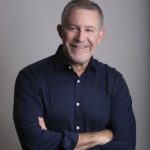 Virginia is an excellent location for businesses that need access to the larger East Coast markets. With its close proximity to DC, Virginia offers businesses access to major metropolitan areas like New York, Boston, and Philadelphia. In addition, the state is home to several Fortune 500 companies and several large government contractors. Virginia is also home to a number of innovative start-ups and is a great place to find talent.
Thanks to Dr. Cary Goldstein, Goldstein Dental Center!
---
What makes the Washington DC, Maryland & Virginia area special for business? Tell us in the comments below. Don't forget to join our #IamCEO Community.