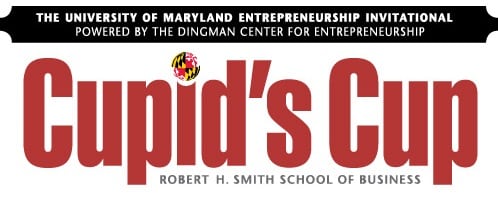 University of Maryland's Dingman Center for Entrepreneurship is expanding its annual Cupid's Cup Business Competition to find the country's top student entrepreneurs. Kevin Plank, founder and CEO of Under Armour, partnered with the Dingman Center eight years ago to launch Cupid's Cup and is now taking the competition to a national stage for the first time this upcoming year.
Applicants will compete for a prize package including $70,000 in cash prizes, coaching from a team of successful entrepreneurs, in kind services from leading edge companies and the prestigious Cupid's Cup. In an added twist, Plank will grant the 2013 grand prize winner exclusive access to a member of his professional network.
Finalists will pitch their businesses to Plank and a panel of judges in front of more than 1,000 attendees at the final round competition on Friday, April 5, 2013, at the University of Maryland's College Park campus. The day's events will also include a business and innovation showcase highlighting campus and regional startups.
Applications for the 2013 Cupid's Cup competition will be accepted November 5, 2012 through February 1, 2013.
Information, Image courtesy: Cupid's Cup.