From around the DMV (D.C., Maryland, Virginia) area comes the latest business news and announcements. The Georgetown Business Improvement District (BID) is approaching the future growth and sustainability of Georgetown like a government would, by bringing on experts to lead the way. University System of Maryland schools are expecting enrollment to grow about 15 percent over the next 10 years, but this year, most schools will be seeing single-digit growth. Drybar, a new Georgetown business, was the subject of a Peeps diorama submitted to The Washington Post's annual contest. Though Drybar did not land a slot among the Washington Post's winners, it ranked #15 in the "Peeple's Choice" contest as of Friday afternoon. As more Millennials enter college and start businesses, finding ways to satisfy both economic and social bottom lines has captured the attention of business programs across the country. Maryland employers punched the accelerator on job creation in February, adding 10,500 positions and bringing the state much closer to recovering its recessionary losses five years after they began. Gamblers wishing to play high-stakes poker at Maryland Live will get a sneak preview of the casino's new table games next month before the high rollers.
Related Posts from CEO Blog Nation:
* Tips for Dealing with International Clients
* Improving Office Culture with the Right Technology
* How to Get Ahead of Your Competition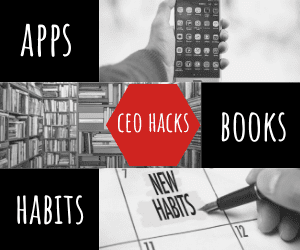 * PC vs. Mac: Which is Better for Business?