Virginia
Philadelphia Designer Pays Homage to Hometown with Virginia Flower Business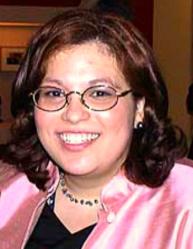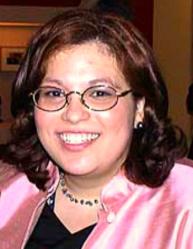 Name: Maribel Kalata, Owner & Designer
Business Name: EightTreeStreet
Website(s): http://www.eighttreestreet.com
Twitter Handle(s): @EightTreeStreet 

Pinterest: www.pinterest.com/eighttreestreet/
Facebook: www.facebook.com/EightTreeStreet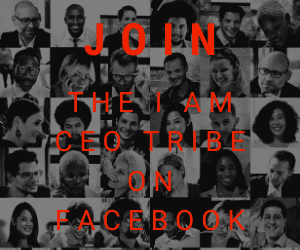 Owner and Designer Maribel Kalata, started her business EightTreeStreet as a love and passion for what she was doing and so that she could devote more time to take care of her child during the day. EightTreeStreet is a small home-based Indie floral design studio located in the Springfield Virginia, specializing in custom designs for home, events and weddings. Because of the high health cost of taking care of children with special needs, Kalata knew that she had to find something that she loved but also would give her enough flexibility to take care of her child.
DMVCEO spoke with Kalata about her business and why she believes the DMV is a good place to be an entrepreneur.
Why is the DMV a good place to start a business?
The DMV is a good place for entreprneneurs because there are a lot of opportunities to network. I also went to the SCORE office because I wanted to have someone help guide me through the process. I have a background working with the Human Arts Center and did Public Relations but I hadn't done it for a business so the SCORE office helped me get feedback and information on how to price my products and services and market my business.
Why did you start your business?
I'm from Philadelphia and a lot of people I worked with didn't have a lot of money, so I took flower design and other classes. Initially I worked at the Smithsonian and had a love of decorating, planning events and doing floral design. I really do love doing the flower design and the whole creative process. I see an event as art and how someone  arranges flowers and how they look can create something special. I also have a child with special needs and I needed to be home so I decided to start EightTreeStreet.
Why did you name your company EightTreeStreet?
Because I'm from Philly, I used to get off at 8th street every day to get flowers on my way to work and when I used to walk down the street each of the streets were named after different trees (e.g. Pine Street) so the name is from where I got my start. Also, I love the number 8 because it is a perfect number.
Tell us about your business
The last 2-3 years I have done floral design but now I'm branching out to plan weddings and events including everything from rental, developing a theme and vibe, flower arrangements and getting tables and chairs.  When I meet a couple, including same-sex couples, I sit down and talk with them about everything including their favorite colors, favorite flower, how their proposal happened.  After speaking with the couple, I have a better idea of how to plan the event, what theme would incorporate both the bride and groom.
Visit Maribel Kalata at EigthtTreeStreet. The studio is located in Springfield, Virginia and serves Washington DC, Northern Virginia & Maryland. Here telephone number is ​​​​571-419-3795. ​Studio visits and consultations by appointment only and evening & weekend appointments available. Kalata will also have an eCommerce storefront on BloomPop. 
image/Procopio Photography