Virginia
Mother Starts Organization to Empower Young Women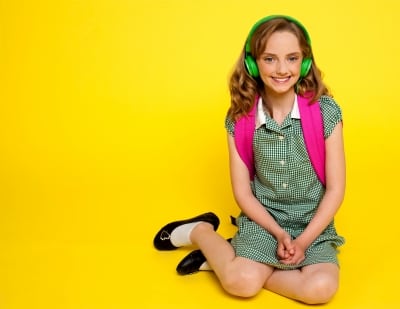 The best way to find yourself is to lose yourself in service of other – Mahatma Ghandi. 
Loujuana Mensah started her organization Lou's Girls because of the "trials and tribulations" she experienced in her life and the hope that she could help young women. Mensah, the mother of two girls, had her oldest daughter when she was young and raised her without the help of her parents. She has made it a point to be there for her daughters and support them as they have grown up. While she supported her daughters at school events and activities, she noticed that a lot of parents weren't there to support their own children, especially the young women, and she hoped that her organization would be there to support and empower young women at a time they need it the most.
Mensah hopes the lessons she learned in life she could pass on to her daughters and the women in the organization to make good decisions and not make mistakes that can negatively affect their future. As she grew up, she gained a stronger desire to give back and help young women. It was this desire which laid the foundation for her organization. Mensah's hopes to help women with college and even provide summer camps in the future. 
Lou's Girls is a 2-year old non-profit organization providing youth empowerment and mentoring for young women aged from 9-16 old. The organization hopes to build the self-esteem and self-worth of young women by changing the outlook of women on life, broadening their horizons, and helping them to empower themselves. The organization gives scholarships, performs community service projects and is planning etiquette courses, guest speakers and other activities to help the young women.

If you know any young women are interested in joining the organization. Lou's Girls can be reached at http://www.lousgirlsorganization.com/.
Image/Freedigitalphotos.net