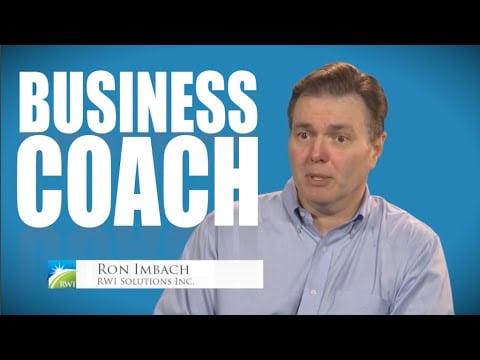 Being an entrepreneur is often seen as a solitary pursuit. An entrepreneur goes out, digs their heels in, and finds a way to make things work. Unless you have the funds for some teammates to help you get the fire going then it's more than likely just you out there pounding the pavement. But if you do a quick search of 'how to find a business coach' or 'business coaching', even the inquiry of 'how do I find a business mentor?' will turn up page upon page of results. These results are proof that while entrepreneurism and business ownership can be a lonely path, everyone could use some help from time to time. A business mentor can share his or her experiences and expertise with you in order to help you figure out the best steps for where you're looking to go in your career.
Ron Imbach, a certified business coach in Alexandria, VA, has worked in a variety of fields which gives him the leg up when it comes to coaching fellow entrepreneurs and business owns. "I've worked in a number of different areas of business. I've worked in accounting, business development, marketing, and investments. I've also spent half of my career working in non-profits. So 15 years I've worked in the private sector and 15 years I've worked with non-profits. I'm very broad as far as the types of clients that I can work with and the kind of assistance I can provide. That's why I decided to become a professional, certified business coach."
The definition of coach brings up the image of a leader. A coach on a sports team is the captain of the ship. Business coaching brings with it the same mentality. The coach is experienced enough to cheer his team through even the darkest business streets. While Imbach offers consulting at his company, coaching is a true passion. "I like that motivational leadership of just trying to get people to achieve goals that maybe they didn't think they could achieve. I remember I was in that position with a large charity during the financial crisis and I remember having a discussion with many development people about why I kept increasing the goal. Every year we're increasing our major gifts goal. My answer was always the same: As the economy sinks the way it has, do you think you're constituents' needs are declining or increasing? So, that whole motivational thing that I used then, I think that's very important as a coach now."
One of the central parts of getting any kind of business off the ground can fit neatly into a single question – how do you write a business plan? It's a question every entrepreneur has to ask at one point. Imbach says that a business plan is vital, "Planning for a business is very, very, very important. You can't be afraid after you put together a business plan to look at it regularly and in my opinion it should be a living document. There's nothing wrong with modifying a business plan to reflect what's going on right now. Having goals and having them written down is important. The other thing I would say to businesses is that I know cash flow is tough. I've looked at and understood cash flow quite well over the years. Even though it's important, there are also certain things that you should invest the money in. One of those things is investing in a good CPA. You don't want to get into trouble when it comes to taxes. The other thing is you want to make sure you're getting all the deductions you're able to get. It's also important to have a good attorney."
Living in such a vibrant community of entrepreneurs in the D.C., Maryland, and Virginia area lends well to business coaching in DMV since there are plenty people looking to start an organization. "Owning a business and being an entrepreneur is not easy. SBA will give you very scary statistics on starting a business. One of the important things is looking for a good market. You can have a great business idea and be in the middle of nowhere so it would be hard to generate clients. It's a little easier now with the internet but if you're in a good market that's a blessing. The DMV is a good market. If you look at what's considered the Washington Metropolitan Area it's about 5 million people. That's not as big as New York or LA but we're the 6th largest market in the country. The people in this area are as well educated as anyone in the rest of the country. For any kind of an entrepreneur, it doesn't mean it's going to be easy. But it does mean you'll have a market and you'll have people able to pay for services."
– —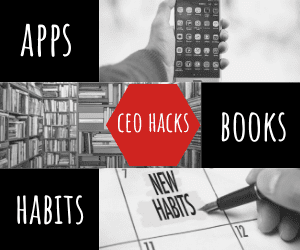 Thanks to Ron Imbach for this interview. Visit RWI Solutions to learn more about his company or connect with Ron via LinkedIn.