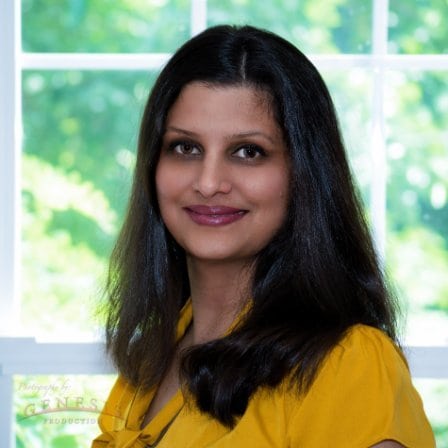 Sometimes being an entrepreneur is a thought that has always been brewing. It sits at the back of your mind through whatever else you're doing at the moment. It doesn't always have to be a powerful moment when you decide that you're the only one who can take the reins. Sometimes knowing that you'll be an entrepreneur at the end of the day is just a fact of life. It's something that will always eventually happen down the line.
Lakshmi Gupta, founder of Money Equations, knew early on that entrepreneurism would eventually find her. "I'm originally from India. In India I did my bachelors and masters in accounting. I came to the US in 2003 and that's when I started studying for my CPA exams. I became a CPA in 20015. Ever since I'd been working in private consulting firm, when I did my CPA I knew that I did not want to go into public accounting. I wanted to do something of my own so that was one of the ideas behind it. The idea behind education and CPA was that one day when I had enough experience I would like to give it back to the community as well and help other businesses stand up on their feet as well. I think I've always had an entrepreneur mindset so I knew that it was going to eventually be something that I did on my own. That thought process led me to start my own business."
There's no crystal ball for entrepreneurs and business owners. Wouldn't it be easy to see where your business is headed in 5, 10, or 15 years down the line? Making a plan for the next few years in business is as good as any entrepreneur can do. Gupta intends to continue the steady growth of her company. "At this point we have been in business for about 5 years now. We have grown a lot. Our growth rate has been tremendous and one of the reasons is that we listen to our clients and we take the feedback and we apply that towards a business. I have 9 people on staff right now. Not everyone is a full time employee but that's another thing that I would like to continue to give to my employees is the flexibility and work-life balance. We have people who have retired from the CPA industry after 30 years of experience and are looking for part-time work. We have mothers who need a flexible schedule but are highly educated and skilled but can't take a full-time job. I would definitely like to continue with that format and giving opportunities to those who do not like a traditional 9-5 job because we can work with people on their schedules. I think that keeps the productivity very high when employees are happy."
With the DMV (D.C., Maryland, Virginia) area being so such a hot spot for businesses, Gupta praises the diversity in the area. "This is definitely a great area for a business to thrive. The community there is like a diverse culture. There's a good economy going on in this area. Businesses tend to pick up fast. There is a lot of entrepreneurship that business owners always need services of other business owners so it's really giving back to each other and working as a team. I think the Washington area is full of business owners so it's a good place to open up a business because most businesses can serve other businesses. If you keep that in mind and look at the number of businesses it's a good place. There's a support system that exists before you open up a business. It's easy to drive and there are a lot of business education seminars where you can learn how to run a business. Because of the different cultures and communities we have in this area it's easy to find employees and staff members who are educated and qualified. You don't have to hire people from out of state and relocate. It's an easier place to have a business. I'm a Virginia-based company. Virginia is one of the easiest states to deal with from my experience. Be it incorporating your business or anything after. Things like annual report filing, sales tax filing, or property tax filing. Virginia has made it very simple and their website is very user-friendly. It's very simple to start out in Virginia compared to states like New York or even Maryland."
—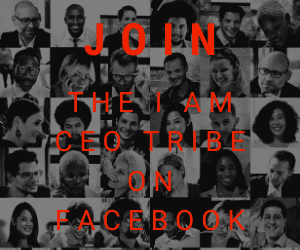 Thanks to Lakshmi Gupta for this interview. Visit Money Equations to learn more about her company and connect with Lakshmi via LinkedIn.