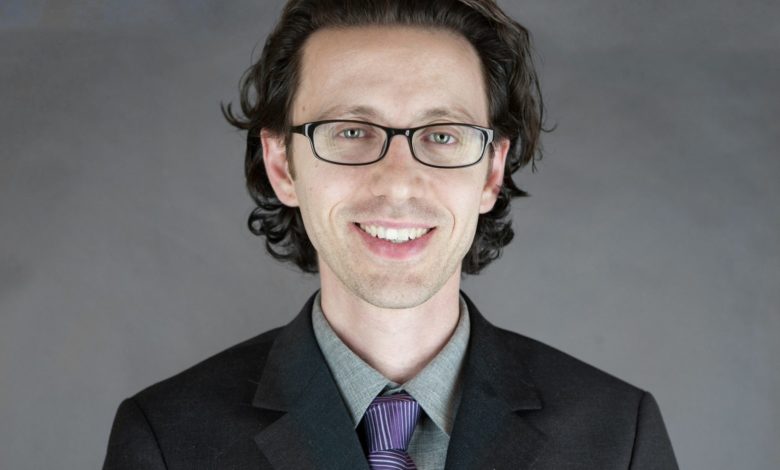 Today it's become more and more difficult to get people to visit small business in person. However, many small business owners like Jonathan Elkhouri focused on creating an incredible customer experience to encourage clients and customers to keep coming back over and over again. We spoke with Jonathan, the owner of Salon Khouri located in Fairfax, Virginia about how he got started, what makes his business unique, some of the things that he and his team are working on and what an incredible customer experience looks like.
What's your story? Please tell us about you and your background and why you started your business.
I began my career at 18 as a shampoo technician. I was working hard to learn the trade and put in a lot of long hours. I then signed up for an apprenticeship program with Antoine Chahine and later worked in that program as his assistant for two and a half years. I met my wife, Jennifer, while working there, and we hit it off right away. We like to joke that it was "love at first clip." I have always loved the leadership potential of being a hairstylist and really wanted to lead and train a team of stylists, plus Jennifer has always had an entrepreneurial bug, so in 2005 we decided to open our first salon, Salon Khouri, in Fairfax, VA. We both had a very specific vision for the salon. We both knew the customer experience had to be incredible. Jennifer had definite goals for systems (as her background as a systems engineer) and I had clear goals about technical standards in hairstyling. We put all of that together and before we did anything, we created a vision and mission statement.
What does your business do?
In a big picture sense, we are helping change the world. Our team has the opportunity to touch so many people every day. Our clients range from educators, to vets, to local celebrities, to stay at home moms, to lawyers and doctors. Their experience with us will shape their experiences with others. We treat others how we wish to be treated, we serve our local community and we are adamant about our commitment to quality. We have the ability to help people feel more confident about themselves and to set the tone of their day, week or month. Our clients then go into their day touching thousands of others. In a nutshell, we help people love their hair and skin, which changes the world.
We feel we are unique in our commitment to our vision, and by the systems we have put in place to ensure consistency in our client experience. We have an extremely low team member turnover as well, which is quite unique in the salon industry. We also would never recommend a service or sell a product to one of our clients that they do not need. We are also a teaching salon that fosters and trains the next generation of excellent hairstylists.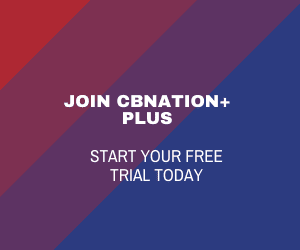 What is your favorite business quotation?  
I'm not sure who said it, but my favorite business quote is "Instead looking at things as challenges, see them as opportunities."
Any major accomplishments?
Marrying my wife Jennifer ;-). Our salon has been named 'Best Of' in Northern Virginia Magazine in 2013 and 2015. That was a tremendous honor for our entire team!
What inspires you?
To mentor and guide our team members to be successful – to watch them grow, prosper and overcome obstacles. I also really like seeing clients enjoy their experiences at the salon and the relationships we have built with them over the past 12 years.
Could you tell the story of your business? 
My wife Jennifer and I had a very specific vision of the salon we wanted to create. We really wanted to create something unique – a business that would serve not only our clients, but our team members and our community. I had a great experience in the apprenticeship program I was in, and that really drove me to want to open a salon. I wanted to help grow and train stylists. Jennifer is really strong with creating systems and ensuring customer experience. We really pushed hard to create what we now have, and we still have more to learn and areas in which we can grow. The fun in being an entrepreneur – you are never really "done." There's always more learning, more leading and more growing.
Who is an entrepreneur you look up to and why?
We look up to Andy Stanley who hosts a leadership podcast and Leadercast events. We love his Godly wisdom and discernment and how he himself is a servant leader. He may not run a for profit enterprise, but we still very much consider him an entrepreneur.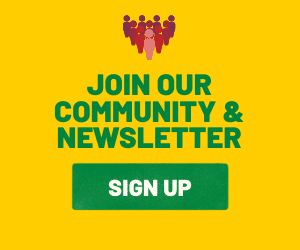 Also, we were blessed to meet two owners of a very successful salon in another state – also a husband and wife team — Alfredo and Amy Lamparelli of Salon Bogar. They are now mentoring us. They are incredible leaders, consistent in their training, and uncompromising in how they run their business. We have learned a tremendous amount from them and are so incredibly thankful for their guidance.
What exciting things can we look forward to from your company/organization?  
Today we have two salons, our original salon located in Fairfax, VA, plus our Dulles Landing location which opened in 2015.
We will be working hard to continue raising the standards of our industry. We recently adopted a new color line from Kevin Murphy. We've been carrying the Kevin Murphy product line for a number of years now and have just been so impressed with the standards of the company and the performance of the product. When they introduced a color line, we knew it was something we needed to bring in. The color line is ppd free, ammonia free and has naturally derived ingredients such as aloe vera, honey, shea butter and pomegranate. And it performs beautifully.
We have our in-salon education calendar chocked full of classes this year, as well, and are excited to bring to our clients the many new techniques we are learning. We are dedicated to staying on top of new industry trends. Our team was one of the first in the area to learn and master the balayage technique. And we are the first salon in the DC Area to offer a Japanese Air Wave texture service, which is a beautiful way to achieve a soft, textured, permanent wave to your hair.
What are some of the things that make you unique?
My sense of humor is unique – I can be very serious but also, in the weight of a serious moment, crack a joke that will lift the air a bit. I feel that I am good with people and building relationships. I am patient, although my kids might not agree with that. And I am a strong multi-tasker.
What does entrepreneurship mean to you?
It's sheer joy one moment and sheer terror the next. It's full of rewards and full of risks. But, you always have to push through. And, you cannot do it alone and you can never quit.
What do you think is unique or special about being in the DMV (D.C., Maryland or Virginia area)?
It's an area rich in history and yet culturally diverse. It's a great area in which to live – you meet a lot of amazing and interesting people.
Check out Salon Khouri's website and also connect with them on Facebook, Twitter, Instagram and Yelp (Fairfax & Dulles)