Storytelling
Former Sales Man Now a Successful Social Media Strategist Helping Companies Skyrocket Their Online Interaction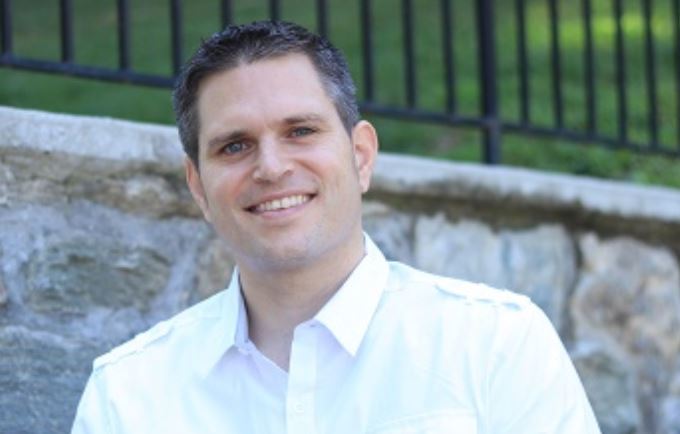 It would be hard to believe that someone with a background in sales would make it big in online marketing. For Eric Koch, a graduate with a marketing degree from Virginia Tech (go Hokies) in 2004, he is a proof of the power of creativity in shaping your passion. For the first several years post-college, he bounced around in the job market before finally venturing into online marketing.
First, it probably makes sense to explain why he does what he does before he jumps into the how and the what – a Simon Sinek approach. He is a creative guy who loves putting together creative social media strategies and tactics to help businesses grow. Eric truly believes that we all have creative powers waiting to be unleashed, and he is committed to helping business owners tap into their creative juices to grow their business using social media as the tool to make this happen. We had an opportunity to interview Eric and asked about his story, how he started his business and the future of The Creative Marketing Zone.
Tell us your background and why you decided to start your business?
I started out in residential property management for a couple of years, then I worked at GEICO selling property insurance, which I hated. During this time, my wife started a daycare business out of our home, and soon her business was starting to flourish. So I quit my job at GEICO to help her for a few years until we finally closed our doors.
Then in 2008 I started working at a big family fitness facility as the activities coordinator. I put on all the activities for kids while their parents worked out and the leagues for adults in this job. This was by far the most fun job I had, but fun wasn't enough to pay the bills.
So, in 2009 I started working for a home remodeling company selling windows, siding, and roofing. Then I became an Aflac agent selling their insurance for a period of time, and in late 2009 I started working at Capital One in one of their call centers.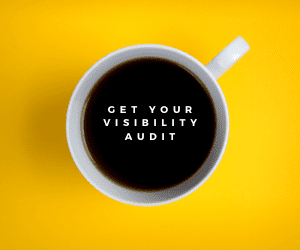 This was another fun job, but I knew Capital One was such a giant company and working up the corporate ladder just wasn't my thing. In 2011 I started working for a company called Snagajob in sales. The culture here was phenominal, but the job sucked as I was getting beat up calling the same business owners day-in and out. I made an irrational decision by quitting this job with no savings in the bank. I was convinced that my career as a church comedian was going to take off, but it didn't. So, while searching for a new job, I was a substitute teacher to help pay the bills.
Then in early 2012 I kind of stumbled into social media land. For a while I was writing in my blog on the side, sharing the posts on social media, building up my Twitter following, and collecting email addresses to send the weekly posts. This was all just a fun hobby for me, but I didn't think that I could actually be doing this for companies.
I started a job search for social media positions in the DC area in 2012, where I was born and raised, and eventually (don't ask me how), I landed 13 interviews in two weeks. I ended up landing a job with one of the interviews working as an associate for a consulting firm that specialized in content marketing and social media distribution for large tech enterprises. I learned a lot, especially when it came to managing client expectations, how to be a better consultant, and becoming a better writer.
But ultimately, I knew this wasn't a long-term gig for me. The pay sucked and I was working around the clock. So I took on a job with Mister Kleen Maintenance Company, Inc. in 2013 to help them with their online marketing efforts. And for the next few years, I worked for them while building up my company on the side.
Then in 2016, I was in a position in which my side business took on a life of its own as I was soon making more money than I was in my full-time job. But I was working around the clock, seven days a week while trying to raise a family. There just wasn't enough time in the day. So I made the bold decision to go off on my own. But I did let Mister Kleen know about my decision well in advance, and I took them on as a client!
I say all of this because my journey to start my business didn't happen overnight. The years of experience I spent cold calling, knocking on doors, pounding the pavement, working at jobs I loved and hated, all prepared me for this point to go off on my own.

Tell us a little about what you do? (products/services)
From the what standpoint, I am a social media strategist. I help companies skyrocket their awareness and engagement with their target audience online, and I also produce leads for their businesses through social media. In terms of how I do this, well this is what makes me a little unique. I do manage several client accounts on a monthly basis, and I also empower small business owners who are beginners to learn the ropes of social media for their business with my six-week online course.
During this course, students go on a transformational journey with their business as we go soup-to-nuts with Instagram, Facebook, Instagram and Facebook ads, email marketing and so much more. And we take on a real business over the six weeks to show their results with the strategies and tactics being taught so students can see and generate the same results for their business. I also host a weekly podcast in which I interview marketing experts who share their proven strategies and tactics to help businesses grow.
Ultimately, the direction of my company is to create a brand or a fun movement that will help business owners and marketers grow. The future of marketing is in automation and I will eventually have an annual event that attracts creative marketers and tech companies to continue working together to drive awesome results.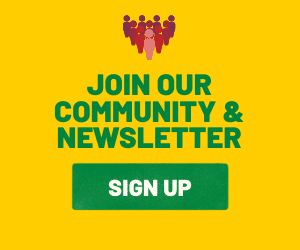 How have you seen that most entrepreneurs get started when they want to launch a product or service? (e.g not preselling)
What I have seen is that business owners spend way too much time putting together their product or service first without actually testing the demand ahead of time. Let's take online courses as an example. I have seen too many business owners spend months putting together a course then try and sell it. Then when it doesn't sell, they feel so defeated as so much time was spent putting together the product. Instead, the better approach to take is to pre-sell first.
What is preselling? Why is it important? 
Preselling is selling before the product is launched. It's almost kind of like a Kickstarter campaign in a sense in which you raise funds to develop the product. The only difference, however, is that the people that pay you for your product ahead of time will actually get the product once it goes live. When it comes to taking the online courses as an example, pre-selling is pretty much just putting up your sales page and registration page then selling it.
If it sells, then awesome! You now have to put the course together. If it doesn't sell, then no big loss – you didn't spend a significant amount of time putting an entire course together then trying to sell it. And if the product fails to pre-sell, then you can focus on things like better messaging or your product offering to start selling it. Or create a new product to pre-sell!
What 2-3 lessons that are important for someone that is preselling? 
Messaging for one is extremely important. My years of experience in sales taught me this. Focusing on the benefits versus the features is important. But to really land sales, it's best to focus on the transformational results your clients will achieve as a result of purchasing your product or service.
Also, when focusing on the results, make sure it is tied to helping your client increasing their status – not an improvement offer. This is something I learned from Russell Brunson, founder of ClickFunnels. Increasing one's status could be improving their wealth, their social status, or appearance as a result of using your product or service.
If you focus on an improvement offer, such as improve your confidence, or let's say overall health, then your audience must admit that there is something wrong with them that they need to fix. And most of us won't admit to having a problem, so this becomes a much harder sell.
One example here is with an SEO provider selling their services. I recently saw a product they were selling in which they would teach business owners strategies on how to improve their rankings on Google. The product failed to sell.By making some simple adjustments to the messaging to something along the lines of, "Discover the simple strategies that will help you 10X traffic to your website," ended up generating sales. Improving rankings on Google is the improvement offer, whereas 10xing traffic to your website is the increase status offer (generating greater awareness).
The second thing is to make the product or service as simple to use or simple to signup for as possible. Use tools like leadpages.net or even ClickFunnels to set up your landing pages when pre-selling. They have beautifully designed templates in place that can help you convert better than if you tried to create a page on your website.
Also, when you create these landing pages, you want to ensure you are providing reassurance that your future client is making a smart investment. This is where having testimonials, or even video testimonials come into play which is what I use. Having this reassurance, such as the testimonials is extremely important on the checkout page when your customer is putting in their credit card info, and on the thank you page.
On my thank you page, for instance, I have a short video thanking the student for registering for the course, and letting them know that they are making a smart investment for their business. I also let them know what to expect next in the short video.
Tell us about your podcast and how you got started. 
The Creative Marketing Zone Podcast is a platform in which I bring on fellow marketing experts who share their proven strategies and tactics to help businesses grow. I also do solo episodes on the podcast from time-to-time when, and episodes come out every Tuesday.
I started this in June or July of 2017, and I applied the same pre-selling strategy here. I started hyping up the podcast to everyone I knew in my network and asked for referrals to feature guests on the show. I received a lot of great referrals, including you, Gresh as you were on one of my earlier episodes. I didn't wait to put the podcast together then start doing the interviews. I started doing the interviews first, then I put the podcast together.
Why did you start a podcast, what do you hope to achieve? 
Like you, I am a creative. I love listening to podcasts, and I figured that this would be a great content marketing platform for me to help me build my brand. My focus with the podcast is to provide great educational and often entertaining content for listeners, and to build good relationships with fellow marketers as we can creatively work together to generate business for one another.
I have referred business to guests on the show, and I have even received opportunities to interview more experts as well. And remember earlier when I talked about creating an annual event in which I attract creative marketers and tech companies? Well, the relationships I generate from the podcast is helping me when I create this event as I can invite them out as speakers and refer attendees to come out.
The one final objective with my podcast as I continue to consistently deliver good content on a weekly basis is to keep growing in listenership so I can eventually reach out to brands I want to partner with as sponsors of the show – an additional revenue source for my business.
Why is the DMV a great place to be an entrepreneur or business owner? 
I was born and raised in this area, and I have seen so much growth here over the years. The job market here is one of the best in the country, and the opportunities to grow your business through networking is phenomenal. There is just so much to do and business to generate in this area.
Anything additional to tell our readers or listeners?
The only thing I'd like to add to this fun discussion is to not focus on perfection. Perfection is the enemy of profit. As I've talked about before, don't spend the countless amount of time perfecting a product and then trying to sell it. Just get the landing page up, start pre-selling and make tweaks as you go. Not being prefect also plays into social media land too. People relate to people at a human level, not because you have the best lighting, look the very best, or say the right words. Getting people to know, like and trust you requires you to be your authentic self on social media.
How can people get in touch with you or to get started working with you? 
My website is www.TheCreativeMarketingZone.com– this is where listeners can learn more about me and the creative work I do. They can also access my podcast from here, freebie resources I give away, courses, and my free how to workshops. In terms of social media, I spend most of my time on my Instagram account, which I can be found at The Creative Marketing Zone. I love sharing stories behind the scenes with my business, tips and tricks, funny and personal stories as well. And I love engaging with fellow marketers on here as well.