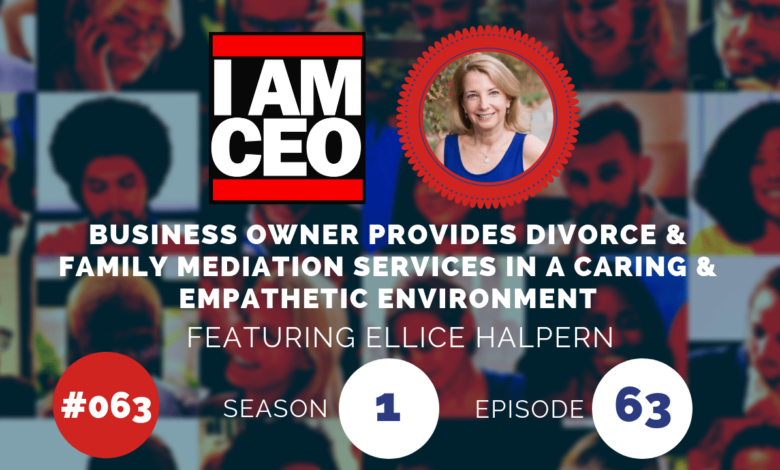 Little Falls Mediation, located in Arlington, Virginia, offers divorce and family mediation services. Our mission is to provide a caring, empathetic environment where clients feel comfortable, safe, and empowered in discussing and resolving conflict. Ellice Halpern is a graduate of Cornell University and Georgetown University Law Center and is licensed to practice law in the state of Maryland.
CEO Hack: AWE – Awesome Women Entrepreneurs
CEO Nugget: Mentor others and find a mentor and know your numbers
CEO Defined: Flexibility, autonomy, creativity & freedom
Website: http://www.littlefallsmediation.com
Facebook: https://www.facebook.com/littlefallsmediation?
Twitter: https://twitter.com/LFMediation
LinkedIn: https://www.linkedin.com/in/ellice-halpern-j-d-5b81726/
Google Plus: https://plus.google.com/b/112003363245665603093/+Littlefallsmediationservices
Pinterest: https://www.pinterest.com/ellicehalpern/
Check out one of our favorite CEO Hack's Audible. Get your free audiobook and check out more of our favorite CEO Hacks HERE.