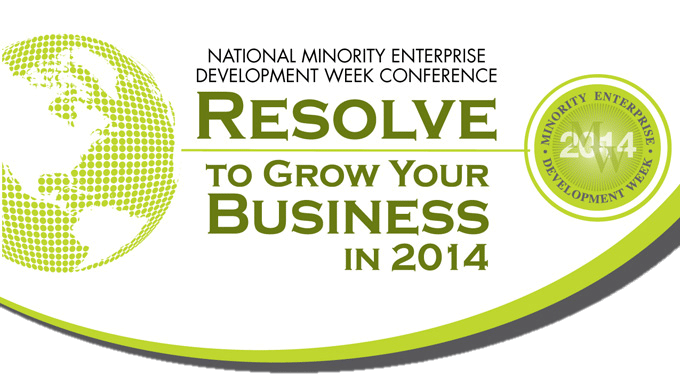 Events
Washington D.C.
Minority Enterprise Development Week Conference Brings Entrepreneurs to Focus on Opportunities
Over 650 business leaders and owners attended the the National Minority Enterprise Development Week Conference  which took place on Thursday & Friday at the Washington Hilton in Washington D.C. Started over 30 years ago, the Conference was established as a way for minority-owned firms to gain access to resources and connections to grow and expand their businesses domestically and internationally. This year's conference continued with that tradition with the tagline "Connecting Business with Opportunity" and celebrating the network of MBDA Business Centers that helped U.S. minority firms gain access to $4.8 billion in contracts and capital awards which resulted in 26,000 American jobs in 2013.
The 2014 conference featured breakout sessions with business leaders like Barbara English, President of the English Solutions, Inc.; Hector Bauza; President and CEO of Bauza & Associates; Karen Eng, President and CEO of CSMI and Lorena Valencia of Reliance Wire, a MED Week Awards Luncheon and an opportunity for Business Matchmaking and an Expo. The conference started with a Opening Reception on Thursday and then a morning welcome from Alejandra Y. Castillo, Esq. the National Director of the Minority Business Development Agency.
MBEs play a critical role in building economic prosperity and wealth creation among minority communities #MEDWEEK2014

— SBA (@SBAgov) August 1, 2014
Also, MED Week started with an inspirational Morning Motivation from Carla Harris who charged the entrepreneurs and business owners to embrace risk in growing and expanding their business ventures. For minority entrepreneurs and business owners MED Week was an opportunity to network and learn from fellow entrepreneurs and business owners domestically and around the world. With business leaders and speakers throughout the day, the annual conference was a good opportunity to speak about various issues and features including Power Africa, Look South and the White House Initiative on Asian Americans and Pacific Islanders.  #MEDWEEK2014 Tweets