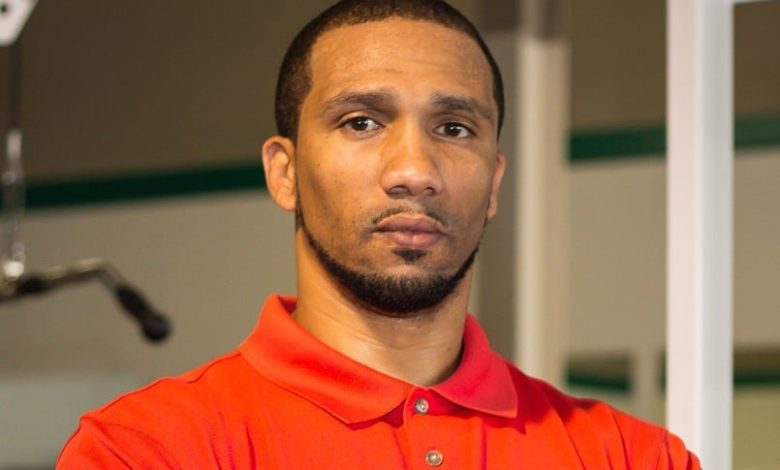 Here at DMV CEO we have the opportunity to speak with entrepreneurs from a wide variety of industries. We sat down with Lawrence McKay, trainer and founder of Ante Up Fitness located in Woodbridge, Virginia. Speaking with Lawrence we found out more about his early life and interests, business details, and why DMV is such a great place to be.
—————-
Lawrence McKay, founder of Ante Up Fitness, had always been active and athletic as a child. Staying active was a big part of his lifestyle. Riding his bike, playing on the football team, and challenging his friends to athletic games came natural to him, "Growing up being active, being physically fit, I've always been attracted to exercise naturally."
As we grow older, there are times when our duties and focus shifts us from what we love to what we need to do. Playing outside and being active takes a backseat to working. Having responsibilities can often cause us to put our interests and activities on the shelf until we find a few minutes of spare time to pick them back up again. For Lawrence, being an adult did just that. Instead of allowing his adult life to push down his desire to stay active, Lawrence found a way to combine the two. Have a steady income while also getting to do what he loved best. "On top of that, it was actually a really good way to help people. You have the income factor, the exercise factor, and you also have the factor of helping people better their lives. It was just a win-win-win for me all around."
Building Ante Up Fitness was the next logical step for Lawrence. The term used, Ante Up, was a mindset for Lawrence. It's all about taking it to the next level and no longer being a couch potato. Reaching a new fitness level is part of what Ante Up Fitness helps clients do. Lawrence knew he was picking up some bad habits in 2003, "I was a gym rat. I spent hours in the gym…maybe 3 hours each day, 5 or 6 days a week. I fell into some bad habits. I love barbeque and I loved to go hang out and party. I fell off the bandwagon so to speak, and I realized I had gotten into pretty bad shape. I was overweight and at the point to where I couldn't walk around and keep up with my daughter. We would go shopping and I would have to stop at every bench and store we saw."
That was the turning point for Lawrence. He wanted to combine his two passions – being in shape and also being able to support himself. So Ante Up Fitness was born. Lawrence got his professional certification for personal training. Initially Lawrence started out training clients in their homes. It was a draining process and one which eventually led him to find a facility where clients came to him. Ante Up Fitness provides a variety of services including one-on-one training, group training, and nutrition coaching.
While some facilities are ready to capitalize on the fitness craze and offer cut and paste programs, Lawrence is more focused on helping. "What sets me apart from other trainers is I actually care. In the fitness industry, and just like any other industry, you'll find that there are a lot of people there to capitalize on this wave and ride it on out to make a quick buck. For me, I'd rather help someone over getting the money. At the end of the day my reward, my compensation is seeing someone else succeed and be happy. For me that means more than the dollar."
As the fitness industry continues to change, Lawrence is on top of where it is heading. Ante Up Fitness is focused on taking advantage and training clients for functional movement – activities you would do on a daily basis.
Lawrence has built his business from the ground up. As an entrepreneur he makes it known that networking is the key to his company. "Networking, talking to people and just being genuine is what I did. Networking, bar none and hands down, has really helped me get to the point where I'm at. If I don't get out and make connections and talk to people and let them know I exist then my business can't go anywhere. You can't be a business of one and expect to really cover any ground. You have to have connections and have people that you know that will go out and promote for you. You have to really get to know people and see what you can give them. You have to give before you can receive."
Being in the DMV area, Lawrence also understands the importance of location and why it's such a great place for entrepreneurs. "It's all about variety. There are so many different people in this area from different places. Depending on your product, you can touch so many different nationalities and work can be spread very easily. It's a very mobile place. It's very happening. Someone is always moving or making a connection somewhere. It's very easy to get the word out about yourself. On the flip side, everyone knows that so there's a lot of competition here. At the same time I think competition is fun and healthy."
For Lawrence McKay, Ante Up Fitness is about more than just helping people get fit and healthy. It's about being a solid entrepreneur, knowing your value, and helping people make their lives better. If you are interested in learning more about his business and what Ante Up Fitness can do for you, visit the brand new website Ante Up Fitness or call 571-989-3480.