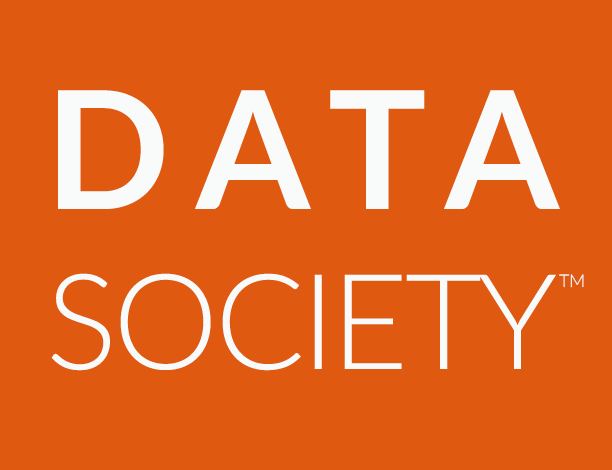 For many people, data and the field of science can be intimidating. All the numbers and interpreting the information can leave you feeling lost. For Merav Yuravlivker, co-founder of Data Society, helping professionals to solve problems in an intuitive manner is key to understanding. We sat down with Merav and learned more about the founding team, advice for aspiring entrepreneurs, and why the DMV area is great for entrepreneurs.
Tell us about Data Society and how you came up with your business.
Data Society is an online data science education company that teaches professionals how to solve problems with data in an intuitive,
engaging and applicable way. Dmitri, Josh and I are determined to impact the world and help people through high quality, affordable education. We all experienced professional success by using data to inform our decisions and want to share our skills others. Dmitri is a Russian immigrant who grew up in Canada and the U.S. and, after graduating from the McIntire School of Commerce at the University of Virginia, used data to become a successful Wall Street hedge fund analyst. Josh has brought a scientifically rigorous lens to the analysis and uses of data through his educational background in cell biology, anatomy, statistics, and actuarial science. Josh is currently a Ph.D. candidate in statistics at The George Washington University where he studies spatial statistics. I'm a first–generation American who grew up in the DC area. After completing a dual degree in psychology and sociology at McGill University in Montreal, I earned my Master's in Education and used data to teach elementary special education in New York City public schools. I went on to teach a range of students and subjects before deciding to leave the classroom setting to effect change on a wider scale.
Dmitri and Josh know each other from elementary school, and I know Josh from university. Josh co-founded the Data Education/DC Meetup (which now has over 1,000 members) to bring people together and gives talks about the applications of data science and latest developments in the field. Once Dmitri saw how much interest there was in Josh's talks, he realized that there was an opportunity to provide a user-friendly product to teach applicable skills and founded Data Society last year.
All three of us are good friends who bring our unique perspectives to the table.
Tell us about how you are democratizing data science in the DC area.
Our mission is to make data science less intimidating so professionals without a background in math and programming across various fields can use it to make better data-driven decisions. Data Society teaches data science principles and techniques in an intuitive way at a competitive and affordable price point to people who have domain knowledge and want to apply data science to solve problems. Students learn to code in R, build models and analyze data in our class; we also explain the possibilities and limitations of data science tools, which is helpful to senior managers. While we have students in Florida, Tennessee and California, the majority of our students live in the DC area.
We will continue to run live-streamed courses, and are creating a video-on-demand option for students who prefer to learn at their own pace. We are also building additional courses, such as advanced visualization and text mining, and creating industry-specific intro courses for fields like cyber security and fraud detection. Our goal is to create an accessible curriculum that enables students to comprehensively understand and use data science in their personal and professional lives.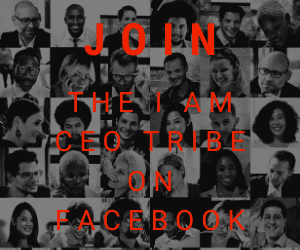 How important was it to you and your founders in picking a team? How did you go about doing that?
Our team is one of the most important parts of our company because we are building a culture and a movement to bring data science to everyone. All of our instructors, facilitators, guest speakers and content creators are brilliant and share our passion for data science and education. We have a rigorous hiring process to ensure that everyone we bring on board embodies our culture of high standards, as well as an attitude to continually improve and contribute to the data science education field. We have found that many of our team members come from recommendations of others in the data science community and through the Data Education/DC Meetup group.
What advice would you give to aspiring entrepreneurs and business owners?
Have a specific vision in mind of what you want to accomplish and plan out the steps in a concrete and deliberate way. Work with people you trust and give constructive feedback to help each person grow in their role. Make sure that you are flexible enough to adjust to market needs without abandoning your core concept. Take each setback as a learning experience. Show appreciation to your team when they do good work – well-earned praise is one of the best ways to create a cohesive team that wants to come into the office.
Why is the DMV a good place to be an entrepreneur?
The best reason to build a company in the DMV is the wealth of knowledge and resources through the strong community of entrepreneurs. One of the most rewarding experiences of starting a business in this area has been the interaction we've had with other entrepreneurs through our co-working space, WeWork; we problem-solve, connect with people, and have a supportive network of talented individuals who understand our passion. In addition to the strong local community, we've also presented at several conferences, such as Collaborate, which has afforded us the opportunity to share our vision and show people how they can incorporate data science in their lives. The DMV is filled with innovators and it is a pleasure for us to work with them on a regular basis.
—
Data Society just entered a pitch competition to win $10,000 and a chance to pitch to investors. Check out this link to learn more about the PitchUp competition and Data Society.