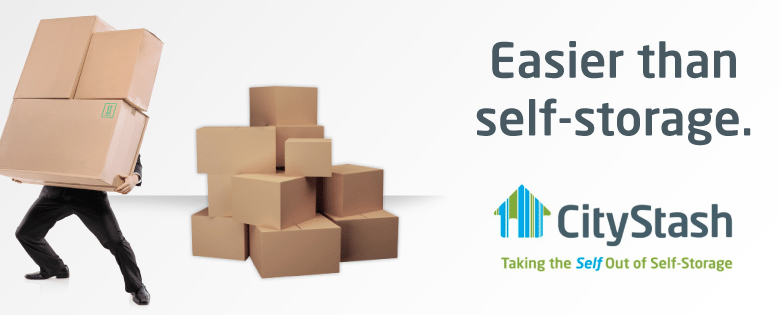 Tim Friemel and his business partner started their start up company CityStash Storage with the idea of reinventing the the concept of self storage by offering pickup, storage and redelivery services to the Washington D.C. area. Understanding that self storage is used by 1 in 10 people in the US, but requires people to do all of the transporting and physical labor, the founders decided to completely change the model.
DMV CEO spoke with Friemel about the future of the industry, his company and what makes the DMV a good place to be an entrepreneur. 
What is CityStash?
CityStash is "Cloud Storage for Your Stuff."  We deliver empty plastic containers and cardboard boxes to our customers for free.  They pack on their own schedule, and then we pick up the boxes, containers, and just about anything else they want to store and take it all to our climate-controlled storage facility.  Because we track each item individually, our customers only pay for the space they actually use, and they can have any individual item redelivered on demand.  CityStash is a perfect solution for people who are downsizing and/or decluttering and need a place to store seasonal wardrobes, holiday decorations, or that unused sports equipment.
Why did you start your business?
I started CityStash after my personal experience with downsizing.  After renting a truck and relying on my friends to help me move my items into storage, I determined that there had to be a better way.  CityStash solves two major problems with traditional self-storage.  First, we do all of the work so that our customers don't have to rent trucks and ask friends to help.  Second, our customers only pay for the space they actually use rather than over-paying for a half-full self-storage unit.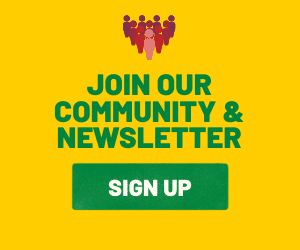 What is the future of the self-storage industry? 
I believe a segment of the self-storage industry serving dense urban areas will trend toward a full-service oriented model.  The industry as a whole has been virtually unchanged by technology, and our model opens all kinds of possibilities related to how people manage and potentially share their physical belongings.
Why is the DMV (D.C., Maryland & Virginia) a good place to be an entrepreneur? 
The demographics in the DMV make this an ideal place to start a business like ours.  The region is densely populated with highly educated, affluent customers who are often transient and looking for ways to simplify or enhance their lifestyles.
Why are more startups relying on mutually beneficial partnerships? 
It's natural that startups want to give themselves the best chance of success.  And while the economy has rebounded, I think you see startups more aggressively seeking opportunities to leverage relationships that will spread their message more effectively and with less cost.  These partnerships often result in greater collective benefit to the parties than either could have achieved on their own.
Why has Washington DC seen growth in the real estate and self-storage sector?
Washington, DC is thriving.  The residential real estate market continues to be one of the strongest in the country because of the job growth/stability and amenities this city offers.  With constantly rising real estate costs, I believe many people are forced to choose smaller living spaces, which results in a high demand for self-storage because people need a place to keep all of the possessions they've accumulated.