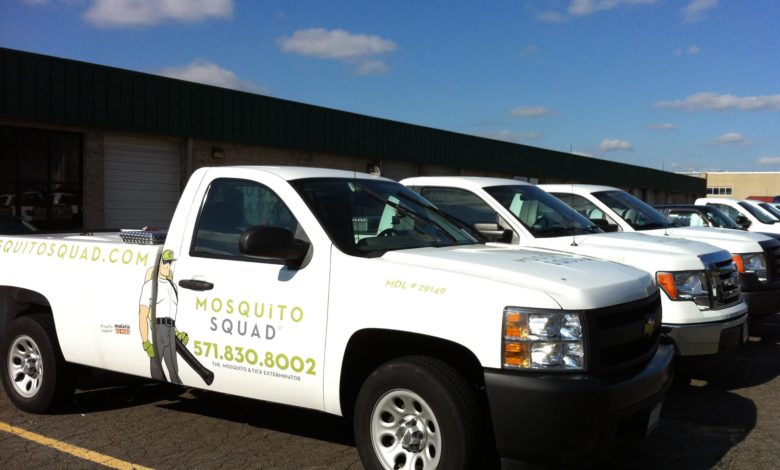 Virginia
Firefighting Father & Husband Starts Niche Company to Provide for His Family
Some places are more expensive to live; and upon moving to Northern Virginia, Southern California native and firefighter Damien Sanchez was confronted with this reality. In order to better provide for his family, Damien Sanchez found himself in need of a second source of income. In this modern economy, it's not uncommon for individuals to have to have more than one job. Typically, most people work some minor job; driving cabs, washing cars, managing a store. But unlike most people, Damien didn't just take a job; he created a business, made it thrive, and all while still working full time as a firefighter.
Born the son of a contract worker, Damien learned the value of finding a niche market and building something with it. While searching for another means of income, Damien found inspiration in an unlikely place. After speaking with a franchise owner of pest control business Mosquito Squad, Damien realized that no one in the DC, Maryland and Virginia area was doing anything like that. Damien recognized the niche market, saw an opportunity, and in 2008 he opened up his own franchise of Mosquito Squad.
What is Mosquito Squad?
Mosquito Squad is one of the largest pest control companies in the United States; and they're not your average set of exterminators either. While most pest control companies focus on household pests (ants, fleas, roaches, etc); Mosquito Squad focuses on outside insects which pose a public health risk, like mosquitoes. Consequently, most of the revenue for the year is generated in a short, 4-6 month period; this creates a cycle of expansion and contraction, which can be difficult to maintain. As Damien puts it "There are layers of complexities in just being able to expand and contract; not to mention all the down sides of dealing with seasonal labor." Luckily, as a firefight, Damien is used to going from a 1-2 man operation, to a 4000 man operation, and then back into a 1-2 man operation all in a matter of a couple of months.
Building the Business and Balancing it all
Instead of relying on a flashy multi-media campaign, Damien had to utilize guerilla marketing and word of mouth to build up the business. As he puts it "There was a long learning curve. People would come up and ask us if it worked. No one ever calls up Orkin and ask if they kill ants. We had to build an education campaign in order to convince people that there was a market for this." By educating the consumer and by making lasting positive impressions on their customers, Damien's snowflake of an idea snowballed into an avalanche of success.
Building a business from the ground up can be difficult, even more so when you have a family and another job that you work 56 hours a week. When asked how he managed this herculean task, Damien said "It's all about the systems you put in place. If you hire a person, and you pass on everything you know about the business, all you've done is to create a duplicate of yourself. If that employee quits, it can really disrupt your business… You don't want your business to be held hostage by an employee. You want to create a system where you can plug and place people. My goal in everything I do is to make it to where I can break the job down into a series of tasks where I can hire someone for $10 an hour to do it."
Parting Wisdom
When asked what advice he had for budding business owners, Damien stressed recognizing whether you want to be a franchisee or an entrepreneur. If you go the route of a franchise, you will benefit from the support structure of the larger corporate entity, you'll be able to ask the advice of other people who are doing exactly what it is you are doing, and you can have a larger access to data and information to find out what it is you're doing right or wrong. It's expensive, but a franchise is a great option if you're starting out as a business owner.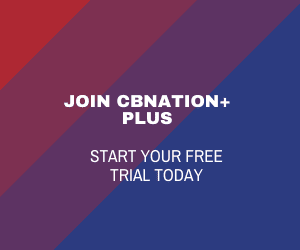 Being an entrepreneur is a bit different. An entrepreneur is always coming up with ideas, recognizing niche markets, and devotes a lot of time figuring out how to create a synthesis of the two. If you don't understand your niche, you wind up creating a job instead of building a company. If your roles and responsibilities aren't changing; you're not creating, you're just working. Going the route of the entrepreneur carries a higher risk at the start, but the long term results will all the more rewarding.
Damien loves operating in the DC/Maryland area because of how welcoming it is to entrepreneurs; there is huge infrastructure in place, the residents have large disposable incomes, and it has a great labor market. Damien has been so successful, that not only is he expanding his staff at DC Mosquito Squad, but he has also opened two other business; Sterling Lighting (a company that manufactures LED lighting fixtures) and Christmas Illumination (a Christmas lighting company).